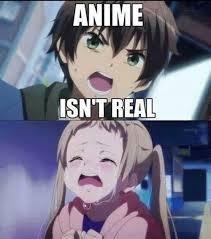 Do you obsess over one anime?
If so, which one? I personally have Fairy Tail! As my obsession...😐
▼Scroll down for more questions▼
Answers (
14

)

vote up or down the answers
I obese over every anime I love,even when the shows over.If I haven't finished an anime(Right now two:Gosick and No Game No Life)than I keep wondering and wondering till I look it up on wiki and read what happens only to be spoiled and satisfied.As for a spefic anime I can't obsess over just one.
on September 06, 2015
on September 02, 2015
on August 31, 2015
Yes but I obsess more over Harry Potter
on August 31, 2015
Yes everyone should obsess over anime like me😀😀😀😀😀
on August 31, 2015
i like a lot of stuff. The only one I have ever watched in front of my parents is Lucky Star. the animation tho...
on September 28
Hetalia. My obsession is really bad 😅
on September 28
I personally am obsesed with anime and manfa. My favorite is a manga called Evergreen. You should try it.
on August 29
SAO!!!!!!!!!!!!!!!!!!!!!!!!!!!!!!!!!!!!!!!!!!!!!!!!!!!!
on November 04, 2015
on August 31, 2015
YAAAAAAAAAAAAAAAAEAEAEAEEEEEEEEEEEEEAAAAAASSSSSSSSS
on August 31, 2015
No
But I do obsess over Gravity Falls and Steven Universe.
But anime
No. I don`t even like anime...
on August 31, 2015