Stories of the day
Every day I will advertise a story I thought was awesome! Hope you read them and subscribe!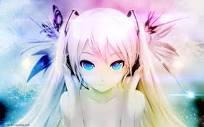 Fly
Aria is a good girl. She doesn't do drugs or alcohol, she has perfect grades. You might think her life is perfect. Well, it's quite the opposite. WARNING: This is a sad book, with depression, suicidal thoughts, and bullying involved. If you are younger than 9, I suggest otherwise. Thank you.
on October 26, 2014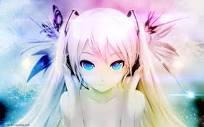 Game Of Death
Some games are fun with guns. Some games even take peoples' breath, but this game determines between life or death. When a group of teenage friends get tricked and forced to play the game by unknown hosts in a large mansion, will they leave the mansion with their lives or in their graves?
on October 25, 2014
The Wind's Lullaby
This is about a boy named Sebastian. Read this to find out what troubles he faces and how he overcomes obstacles in school, at home, and in life.
on September 20, 2014
The Sound of Revenge
I wrote this story a while ago but really want to share it. I will update it regularly so please mark it as a favourite story so you won't miss out. Writing this really helped me get out my emotions into the story. PLEASE READ!
on September 11, 2014
Remember to thumbs up or down the stories you like and don't like!
on September 10, 2014
Voldy Plays Yet Even More Mc
Note: Read Voldy Plays Mc and Voldy Plays More Mc before this one.) Voldy is angry. Voldy is furious. Voldy rage quit Minecraft and stayed off for a week. But even he cannot resist the temptation of a laptop sitting quietly on the desktop, waiting to be used..
on September 10, 2014
The start
I walk down the alley near my house. Kicking rocks up from underneath my shoes. My mother never let me out at this time. And I was about to find out why.
on September 07, 2014
Rules are Meant to Be Broken
Rules are meant to be broken when Katalina's life might be turned upside down. Will she get the hot jock or will her entire social life give away? Fnd out more when you read the story!
on September 06, 2014
Stories Entertwined
This is a story about all your favorite book characters coming together and spending their senior year in Mount Grays High School.
on September 06, 2014
Remember to thumbs up or down the stories you like and don't like!
on September 05, 2014
Will there be peace
After the tragic war between angels and demons. They both made a group. The angels group ,Warriors, protect the people and fight if they have to. The demons group ,Killers, kill when ever they want. Stage things are happening and the groups want to know what. What will happen? Will they find out what going on? Will the group have to fight or will they join together?
on September 05, 2014
Bobie's 1st Grade Diary
hallo peeoples. you've read the kindergarten diary and the summer diary... now its 1st grade time! yay! juice! flavored soap!
on September 04, 2014
Half-Blood Hairspray
Aphrodite is in need of some Percabeth (aren't we all?) so with the help of Apollo (who did not agree to this) she decides to put on Half-Blood Hairspray! (Greeks + Romans)
on September 02, 2014
School of heaven vs school of darkness
Long time ago,There was a normal earth with lots of hatread,kidnapps,killing and betray,some people were also bullied,otheres were kinda kind and sweet,but one day the president understand this and Make a war,they dident even care the age,they just KILL,When evreyone was dead This is how it begin the story of,"school of heaven vs school of darkness"
on September 02, 2014
Invisible
This is a story about a girl who has never stuck out... But maybe, just maybe, with the help of a cute guy, she can change that.
on September 01, 2014