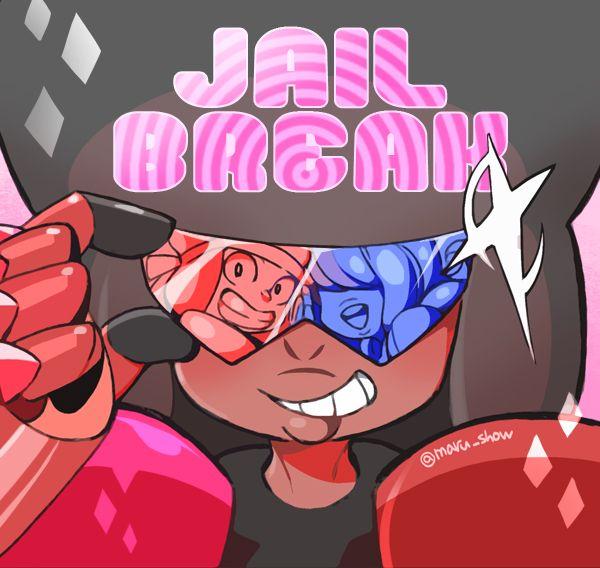 No Ordinary Day
Steven had always wanted to ask Garnet how Ruby and Sapphire meant. He was afraid to ask her, but he thought it was now or never.
-Today I`m going to ask Garnet! Right when she comes home from her mission!-
Suddenly, a bright beam of light came and shown a tall Gem, Garnet.
"Garnet! You`re back!" Steven said.
"Steven, is there something you want to ask me?" Garnet asked.
"Oh yeah, Future Vision. Well, I wanted to ask you, how did Ruby and Sapphire meet?"
"And I thought today was the perfect day for me to tell you!"
"So, can you tell me now? Or do I have to wait?" Steven asked.
"How about I have Ruby and Sapphire tell you, what exactly they thought?"
"Yeah! Wait, I thought you weren`t going to introduce me to Ruby and Sapphire until my birthday?"
"I can do it now. You already know." Garnet said.
Then, Garnet unfused into two gems, Ruby and Sapphire.
"How about we tell you on the couch?" Sapphire told Steven.
"I`m fine with what you`re fine with, Sapphire." Steven said.
Then, the three sat on the couch.
"How about I tell you my story first, Steven?" Sapphire asked.
"Sure!" Steven answered.
"Okay, here goes!" Sapphire said.
-Sorry if this chapter seems rushed, I had to go somewhere and I wasn`t willing to wait until later to release this. So, the next chapter will be better!-