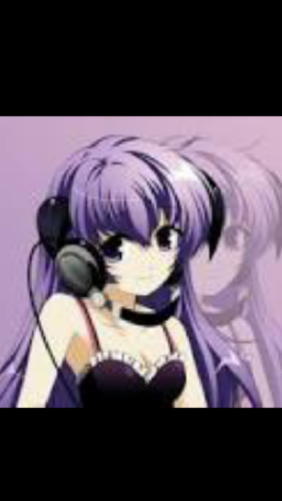 The Reaping
(The picture is of Dawn Moonstone)
I woke up with a start.
Today was the reaping! I brushed my long purple hair behind my ear.
"What if I'm chosen?" I thought aloud.
I shook my head. Impossible. My name was there
ONCE. The odds were in my favor right?
WRONG
I put on the clothes I had bought to wear to the reaping. I was an only
child so I only had to worry about me being picked.
My parents and I walked to the reaping square where Katniss Everdeen stood alongside Peeta Mellark.
I couldn't tell what they were thinking because their expressions were blank.
Katniss faced the crowd and suddenly there was a hushed silence.
"It is now time for the reaping of the first Capitol Hunger Games!"
"I will pick 1 female tribute and Peeta will pick 1 male tribute for this area of the Capitol.
The rules of this Hunger Games are different then the ones from the Districts."
Katniss stepped aside so Peeta could speak.
"Two tributes of the same area of the Capitol are able to win."
This seemed to spark hope in the crowd. Both the tributes could come home alive!
"I will now pick the first tribute." Peeta said and reached his hand into the bowl of male names.
I could feel the tension in the air.
"Tristan Rathbone." Peeta called.
Tristan was one of the strongest boys in our area. I felt sure he would survive
Katniss then stepped forward and reached her hand into the bowl of female names.
"Dawn Moonstone." she called.
I walked up to the stage in a daze.
Me? Why Me?
I shook hands with Tristan and we were hustled away to the waiting rooms.
My fate was sealed, would I survive?