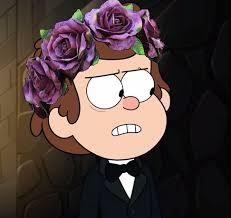 Ever have a crush on someone who is on the internet, a TV show, movie, book, etc.? If so, who?
Idk random question that popped into my mind. ;3 (btw to answer my own question my crush is Dipper Pines)
▼Scroll down for more questions▼
Answers (
12

)

vote up or down the answers
Don't judge, but Marco Diaz from Star vs. the Forces of Evil. He is awkward, but is cute when he's like that. Though I thinks he and Star Butterfly makes a cute couple...
on January 02, 2017
Yep, I have too many fictional crushes
on January 02, 2017
on March 27, 2017
Yes :3 lol don't judge, Draco Malfoy from Harry Potter ik kill me right?
on January 07, 2017
None. I don't have a crush
on January 05, 2017
choromatsu from osomatsu-san
on January 04, 2017
on January 04, 2017
Yep. Loki the adopted child from Avengers/Marvel
on January 04, 2017
Yes, multiple. I will not tell tho >:3
on January 02, 2017