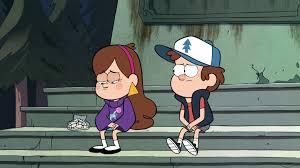 Can you give some advice?
I always feel like I'm eating too much, and I don't feel like admiting it. I can eat about two small bags of popcorn and a huge bowl of cereal in just one hour! I feel like I can't help it, and everyone tells me to eat less, but I feel like I can't! I got a test a while back which said nothing was wrong, but I still can't help it! I also hate exercise and I can barely run for half a field. I feel like I might be a little fat, and I'm worried! Is there any advice or anything I can do to stop this?
▼Scroll down for more questions▼
Answers (
9

)

vote up or down the answers
One:
Check your weight, ask one of your parents if that is a good weight for your age.
Two:
Unless you KNOW your overweight, don't freak out about it! It's fine unless your overweight!
Three:
If you feel as if you eat a lot, take breaks between big meals
Four:
See More▼

Tell the ppl who tell you that it's not nice to say that.
Hope I helped!!!
on Sunday
Advice number one:
Don't starve yourself, if you do, you'll only want more food.
Advice number two:
Try not to eat sugary things- they dont have many good things in them, and if you eat some its scientifially proven you'll want more. Same thing with salty things.
Hope this helps : )
on May 22
Have a nice bicycle ride and try to avoid sitting most of the time and most important thing do not eat while watching television. If you watch television/other devices and eat you will go on eating & eating & finally get fat.
on May 22
Eat whatever you want but do not it everything at a time . Don't have unnecessary medicines or diets. If you have a diet and skip your breakfast your health may ruin.
on May 22
The number one thing to keep in mind is NEVER look down on yourself. Your not a bad person for liking food or hating exercise and don't compare yourself to others. The only goal you should have is to be a happy and healthy person. Yes it is not healthy to over eat or never exercise, but trying to force a diet or exercise routine on yourself only causes negitive feelings which soon will make you get it there routines. The advice I have got you is to try new things. Expand your
See More▼
horizons and try new foods. If you are trying new things will probably find some healthy snacks you can enjoy. Try almonds as your binging substitute for chips or popcorn. They give you lost of protein also eat more fruits. As long as you don't have a sugar problem you can really eat as much fruit as you want without worry. And of course you can still have to foods you love you should just moderate what you eat. Also try new experiences. If someone says to you "hey, you want to go on a hike." Or something like that, take them up on the offer. Try hiking, boating, climbing, swiming or new sports as a hobby. You dont have to hate exercises just find some that don't feel like work. I too hate exercise, but I love to hike so I do that a lot. The most important thing is to stay happy. There is no point in comparing yourself to others or being self conscious. Just do what makes you happy
on May 20
Here are some tips:
- drink herbal/ no sugar tea after each meal, it'll make you feel hydrated and will make you digest faster (less bloating and fat)
- eat earlier. Eating later (7:00PM +) causes indigestion and fat.
- stand up more. Sitting down in a bad posture causes unwanted flabs, etc.
- have a picture of someone who doesn't eat a huge bowl of cereal and two packets of popcorn in an hour, someone who you aspire to be like. Hang that picture on your wall, or on your kitchen
See More▼
cupboard.

Lazy person workout:
- on the way to the fridge, stick out your arms to the side (straight) and spin them continuously in small circles.
- when sitting down on a chair, stick out one of your legs out straight and spin it in a circle, do the same with another leg

Source: RCLBeauty
Search up "exercises for lazy people" if you want.
on May 20
I feel the same but, I have been going to the track everyday that I can after school and eat salads. I set a goal...something that I know will be easy to beat so I don't have to stress. All my friend joined that track team so I am left out looking FAT! I hate it but...they r my friends so I can't be mad at them...😅😅😅
on May 20
I feel exactly the same. I just don't think about it.
on May 20
I know that feeling and I can't run that far either personally though I'm a different story when it comes to exercise
BUT I'd suggest taking a walk or something if you feel that way. It doesn't even have to be a mile walk like most people do, it could just be walking around your house or the yard.
on May 20