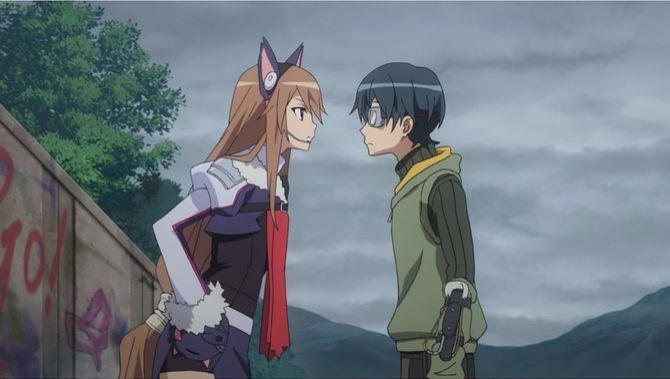 What anime would you recommend?
Hey everyone!Dose anyone know of a really great anime to watch.Lately I've been running short on them and I wanted to find more but let's face it,the internet and videos play mean tricks so here we are.Anyway I've become obsessed with two:Okamisan and Her Seven Companions and Oruan Highschool Host Club,and I think some of you may enjoy that.Anyway I really love romance anime so if you have any please help me out.
▼Scroll down for more questions▼
Answers (
12

)

vote up or down the answers
I love Black Butler! It's awesome!
on October 29, 2015
on November 02, 2015
on October 31, 2015
on October 29, 2015
Psycho-Pass is pretty cool.
on October 28, 2015
Mystery Sakurako-san no Ashimoto ni wa Shitai ga Umatteiru
Magic Yukki yuna is a hero
Comedy Lucky star
There is more but I got tired of typing.
on October 28, 2015
Hunter x Hunter

and
literally every sport anime out thereeeeee uuuggghgghghghgh.
(Haikyuu, KnB, Free!, Ace of Diamond, Eyeshield 21, etc.)
on October 28, 2015
WARNING!!!!!!SUPER DUPER LONG LIST!!!OVER 35 ANIMES!!!!!
1. Rokka no Yuusha
2. Acchi Kocchi
3. Inuyasha
4. Black Butler
5. SAO
6. Hakkenden: Eight Dogs of the East
See More▼

7. Inu x Boku SS
8. Soul Eater
9. Kamisama Kiss
10. Naruto
11. Bleach
12. One Piece
13. Red Data Girl
14. Noragami
15. Fairy Tail
16. Hetalia
17. Vampire Knight Guilty
18. Soul Eater NOT
19. Ouran High School Host Club
20. MM
21. Toradora
22. Golden Times
23. Angel Beats
24. Pokémon
25. Fruits Basket
26. Alice in the Country of Hearts
27. Angelic Layer
28. Princess Tutu
29. Lucky Star
30. Accel World
31. Black Rock Shooter
32. Rosario + Vampire
33. Hyouka
34. The Earl and The Fairy
35. Skip Beat
36. K-on!
37. Oreimo
38. Karneval
39. Nichijou
40. Kaze no Stigma
41. Celestial Method
42. Earl and Fairy
43. Hyouka
44. Is this a zombie?
45. Love, Chunibou, And Other Delusions
46. Attack on Titan
47. Spice and Wolf


And, YES, I'm an extreme otaku. And those are just the ones that I know how to spell, remember fully, or don't have insanely long names...-.-u
on October 28, 2015
-Fooly Cooly
-Puella Magi Madoka Magica
-Free!
-Spice and Wolf
-Cowboy Bebop
-Deadman Wonderland
-Blue Excorcist
See More▼

-Sailor Moon
on October 28, 2015
Puella Magi Madoka Magica
on October 28, 2015
Akagami no Shirayukihime ~ 12 episodes ~ A second season coming out some time in 2016

That is the only one I can name off the top of my head, but it is an amazing anime and one of my friends got hooked on it because they watched one episode with me. You should defiantly try this one out, although the romance takes a while to develop.
on October 28, 2015