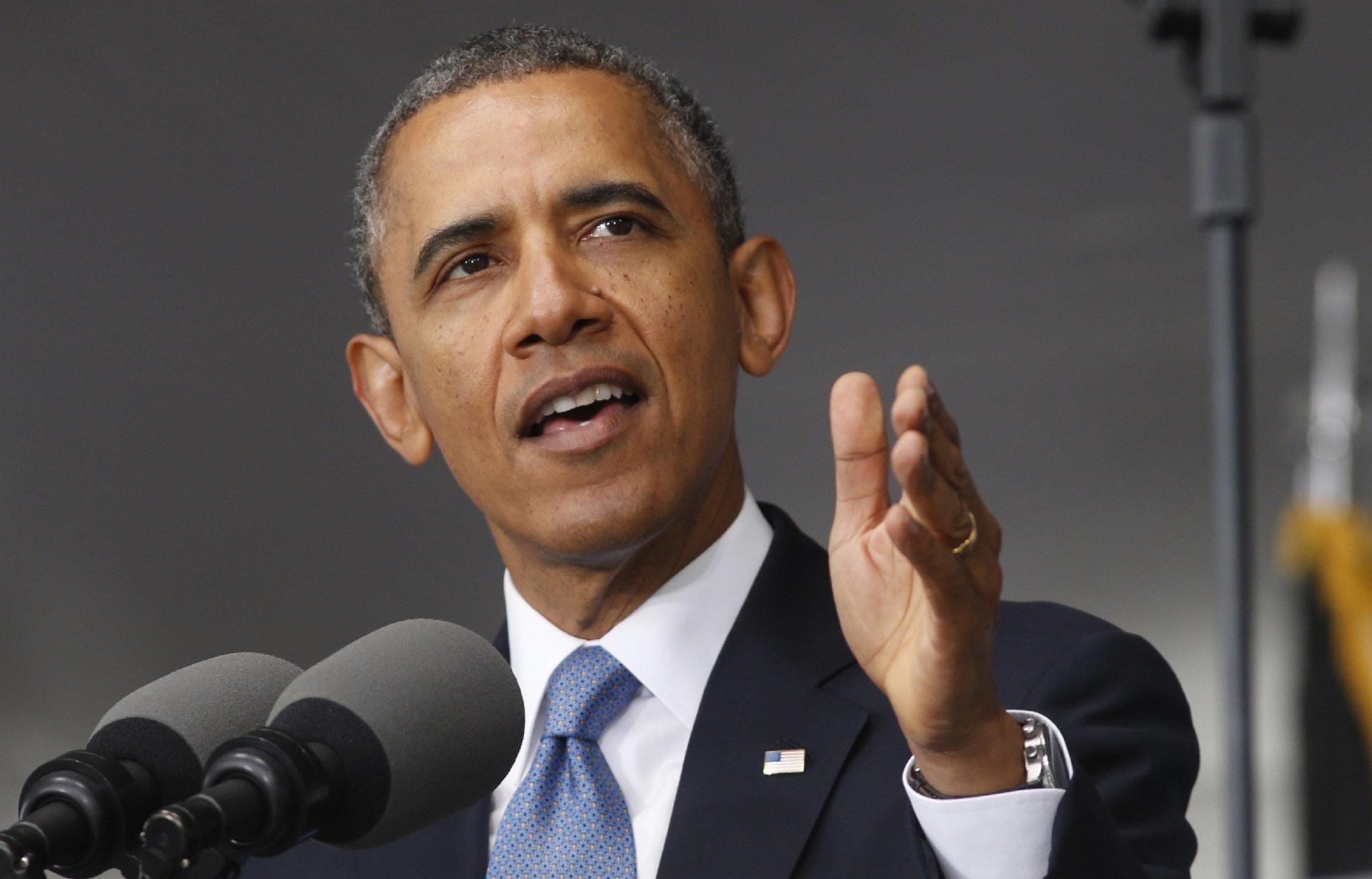 Is Obama right for president?
Some of the people respect Obama and think her deserves to be president. I don't think so I mean he actually started a war that wasn't even suppose to happen! But this isn't about me let see what all of you have to say about President Obama.
▼Scroll down for more questions▼
Answers (
14

)

vote up or down the answers
I think Obama is a great president. He made gay marriage and abortion legal, and that's great.
Some of you might say that abortion is 'killing babies', but what if someone raped a lady and she got pregnant unwillingly? I mean, of course she shouldn't be allowed an abortion if she WILLINGLY got pregnant, but if it was unwillingly, she should have a right to get one. I think it is better to have an abortion if she got pregnant young, because the baby might suffer several birth
See More▼
defects or organ failures. The grief of having a child suffer their entire life because of heart defects, blood diseases, missing limbs, or othe problems would be way greater than the grief of not even having a child. I mean, if a lady didn't get pregnant at all, then we're not bugging her to "Get pregnant! You could make another child see the world and live if you get pregnant!" But if she got an abortion, we'd be getting mad at her because she "Didn't let another child see the world!" That makes no sense to me. Anyway, I think that Obama is a great president. I don't mean to start any arguments, but you can comment on this post if you'd like and ask me questions.
on March 04, 2015
on March 15, 2016
on October 03, 2015
I am not just gonna say no, I'm gonna say-
I know he is black, but what about his failed promises? He didn't even complete the border of Mexico. He welcomed illegal immigrants. He left Iraq there, which started ISIS. Never did anything with ISIS or North Korea. Please state a real reason why he is great.
Tacos for president 2020
on October 29, 2017
The war had already been started by Bush.
on August 29, 2017
Nope. The only good thing he's even done was with the gay marriage.
on March 10, 2015
i don't really think so but that is just my opinion that is just from the facts that i know.
on March 07, 2015
on March 04, 2015
on March 03, 2015