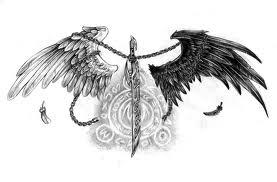 What would you do if you were a different gender?
If I were a boy, I would probably play basketball all day and do boyish stuff. Like playing other boy sports, putting on baggy clothes, relaxing, etc. The only weird part is the different parts and when I have to go to the bathroom...*shiver* Anyway, what would you do?
▼Scroll down for more questions▼
Answers (
13

)

vote up or down the answers
I would normally be the same, except with a different gender. Since I'm a young boy, I would always love the same things just like I do, if I were a girl. I would normally do my everyday activities the same.
As a boy, I would love: powdered wigs, breeches, frock coats, outfits and furniture from the Baroque and Rococo eras, classical music, and I would also have a big dream on becoming a maestro and virtuoso musician.
As a girl, I would love the same things as mentioned above.
See More▼
I still won't wear make-up or other body accessories since they feel uncomfortable. On special occasions, I get to wear those fancy goes the ladies wear during the Baroque and Rococo eras.

My life will generally stay the same.
on May 31, 2014
i would find out all th boy info ive always been curious about. i would sit with the guys and talk to them and find out all their gossip, basically id b a double-agent
on April 19, 2014
I would probably be more creepy than I allready am...
on December 18, 2015
See what a boys bathroom looks like, and ask boy questions to my dad
on July 30, 2015
on March 10, 2015
Play on my electronics...no different to my normal self.
on December 25, 2014
If I were a boy for a day I would see if any of the boys had a crush on girl me if I was a boy forever I would probably be normal for a boy
on August 07, 2014
using the bathroom would be a lot more difficult. I think that I would be a whole new person. I've tried being a tomboy before, and it wasn't that bad.
on July 16, 2014
IF I WERE A BOOOOY!


Sorry couldn't help it :/

I would um....umm....I would find out secrets and stuff like a freakin stealth ninja spy thing.
on April 27, 2014
I would actually exercise. I would be a true gentleman to all the babes at school (I don't think I'll ever say babe again XD) AND since every boy in my family is tall (and every girl is short) I WOULD BE 6'2!!!!!(like my brother) It'd be amazing.
on April 21, 2014