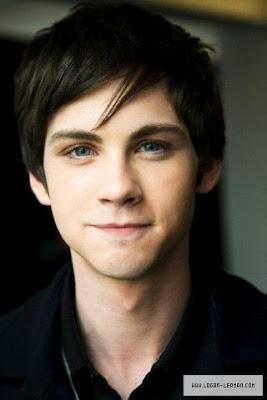 Percy Jackson and the Sea of Monsters?Seen it yet?
OMG!It was awesome!I loved Tyson!Anyone else see it?Notice how the prophecy was different?If you haven't yet you're missing out dude.What was your favorite part?I'll tell you mine if you tell me yours.Percy Jackson and the Sea of Monsters rocked!Can't wait for it to come out on DVD!YAAAAAY!
▼Scroll down for more questions▼
Answers (
13

)

vote up or down the answers
OMG
I SAW IT
AMAZING
TOTALLY AWESOME
IT WAS DIFFERENT BUT I DONT CARE
MY FAV PART WAS WHEN THALIA WOKE UP
JUST KSWKSNEKIWWNWIS
See More▼

I LOVE PERCY
on August 11, 2013
I hate the movies, theyes are nothing like th book. In the books Annabeth has blonde hair, but in the first movie she has brown hair! The book are a lot better and read the heroes of Olympus series.
on March 21, 2015
It was awesome! Didn't really like the end with Kronos rising and all but everything else was AWESOME!
on November 05, 2013
I saw it. certainly better than the first. but I've read this book so many times. I was able to point out what was different
on October 22, 2013
It was good. The rest of the movies are going to be great. Hopefully it won't take as long to get the next movie out.
on August 22, 2013
I think it was better than the first.
on August 17, 2013
omg it was soooooooooooooooooooooooooooooo good ,but it didn't follow the book
on August 11, 2013
I might be going to see it tomorrow! Can't wait!
Have you read the books? Was the movie anything like the book?
on August 10, 2013
i loved percy jackson sea of monsters the movie. i thought it was really good! Tyson was hilarious! My favorite part was when Percy called Tyson brother!
on August 10, 2013
um i saw it and it had nothing to do with the book
on July 31, 2015
Ark Bark Bark Bark ARRRRRRRRF! (Translation: Us and our owners HATED it! It was NOTHING like the books! )
on May 03, 2014