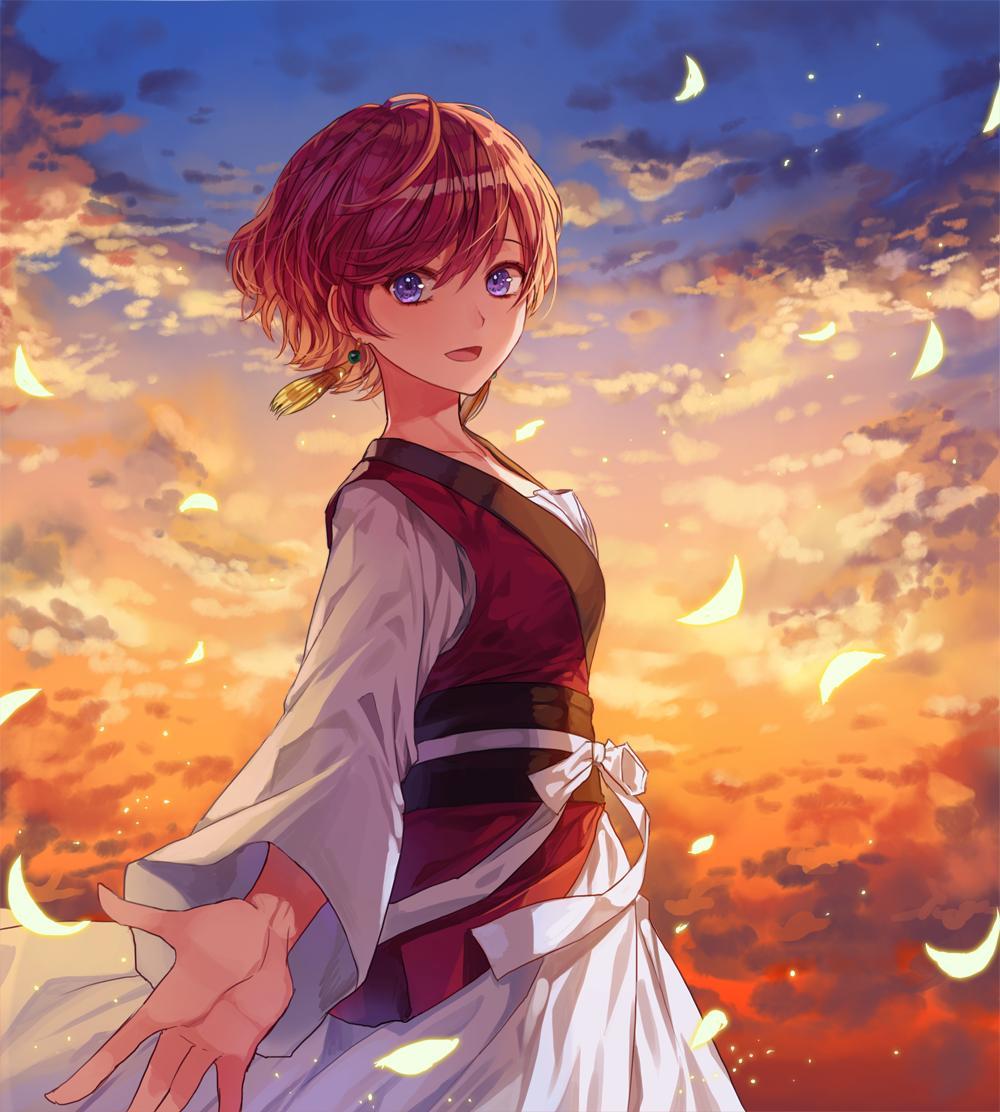 Dancing in the dark (Fuchsia's POV)
Another Monday Morning. My pink Alarm clock got malfunctioned again. Thanks to it i am two hours early.
I am basically not a morning person. I Sleep late, Alone in my two - bedroom house . It had been rough on me when she, My mom left the whole house under my control to work overseas. After her divorce with Dad she's become more enthusiastic than before. probably to show him that she can do it. And I can't go to my Dad's as he has another company...I don't know for sure . Mom said so.
It is kinda lonely here. Especially in the winters. But i don't actually feel that lonely since i have began doing my part time job. I Had a big trouble to search for jobs in this vast city. Some streets away, I sat on the rusty park bench, Upset.I had to pay for my rent and i had all the money payed all my savings for the school fee. I roamed about & found a very empty street with few houses and huts of hay here and there. It looked a little bit more dirtier than our street. Finally i heard some screams & noises & saw lights and decorations hanging from the trees & poles. Many people were sitting on floor on a mat , some were sitting on a chair & another was sitting on a big chair which looked a bit fancy. probably that's the most richest person The worse thing is , it had man men playing cards, Women dancing around, people throwing money, The kind of environment i have never seen. And then i got a horrible feeling, of getting something reminded. It was the same place where many crimes occur in the whole City. I never thought i'd join a job there, especially as those pathetic dancers. I felt Embarrassed & Ashamed to dance in front of some hundred people but got used to it. I was not alone there. There were three more girls.
We wear a shiny sparkling Blouse which was very tiny & tight fitting . I never in my life wore a dress like that. My dad used to be so strict about dresses that he never allowed me to wear even a swimsuit. He'd probably get a heart attack watching me wear this thing. I chose the blue one as it was the only one which covered better..not fully even though. The skirt was knee length . i had to admit, it was gorgeous & of ocean blue. It showed off a bit too much skin but luckily there were no body i knew there. I generally do not make friends. I stopped making since i entered into high school.
I had more important chores like to take care of my pet, Pepper, A Black Cat . I found it in a big box of cardboard near our middle school. It was a sweet little kitten back then but now it's a love sick kitten..
He always roams about for a partner. And sadly there are few kittens in our street. Most of them are dogs and birds.
Today i finally went to the school after a week of absence, as i had to buy some grocery, Clean my house, Take a train, Go to my old grandma's house. I invited to our house ..my house in the city. but she denied . she said i could visit her like this , once a week. I take care of her in that time.
But that's not the only reason i don't go to school. It's also that i feel a bit lonely there & those Trendy, Studious and Sports lover , the overconfident trio always make fun of me for sleeping in the class, not showing interest towards school activities.
It's been totally hard on me. Our class teacher asked me to meet him in the staff room & threatened me to make me sit in the same class for another year.
My grades were below average and i have failed many times especially in Math
I never liked to study. I actually don't like to do anything. Even my job. It's horrible to go out at late night. That's why after the performances which are from 8:30 to 9:30 pm , i change into fully covered clothes with a hat to escape from wild people roaming about in the streets. But it wasn't that big trouble. I never get picked up by guys like those helpless girls in the Stories & movies and daily shows.
By the time I reached home, it was 9:00. I made bread toast and Salad. Pepper returned home and looked in good mood. I fed him till his little stomach filled. I was so happy to see him return that i had hugged him tight & he slept on the door mat . I smiled & patted him. I went to bed by 10:50, early than everyday.