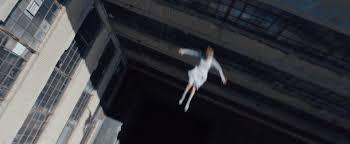 Jumping off a roof
Everyone stares at me in horror.
"Are you CRAZY?" exclaims Abi.
"Yes" I retort angrily. She rolls her eyes and turns off to the group. I stand on the edge. The floor is at least 50 meters away and the floor has a hole in it.
"What's at the bottom?" A abnegation girl asks.
"Who knows?" says the man.
Before anyone can stop me, I leap off the roof and fall into the abyss....