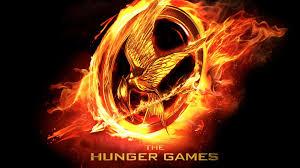 The Girl Tribute
I slowly walked to the reaping, my legs trembling with every step I took. I wanted to crumple to the ground and die. I stood there next to the gem sorting factory, sweat pouring down my face. The Capitol attendent stepped onto the stage.
"Happy Hunger Games! And may the odds be ever in your favor!" she said cheerfully. I rolled my eyes. One of us or 2 are going to die and she's happy about that. She read out the girl tribute's name.
"Zoe Selkings!"
Everyone turned to me. The sweat was now a large waterfall. My purple silk dress was slippy. I hesiantly wiped my hands on my dress but the silk wasn't absorbant. Fighting to keep my tears back, I walked onto the bleak gray stage and looked at my family. My younger sister, Danielle looked like she was going to cry. Sweet Danielle, who brushed and braided my hair before work, who hugged me before I went to sleep. My mother was there, like Danielle, about to cry. I couldn't smile. I just stood there, looking at the azure blue sky.