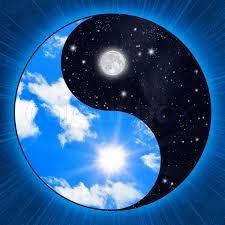 Prologue
Eons ago, long before the beginning of time, There was one all powerful being whose name was lost in time. Sick of just a empty void, the being created Mirabel, the sun and who knows what else.It created two beings to watch over this universe- particularly Mirabel. The almighty being gave one control of light and all that whilst the other was darkness. They looked over us for a decade or two, but then the evil one of darkness got greedy and wanted to be the only being apart from the original creator. Darkness struck out against Light and then went into hiding.For two years the balance was broken because you can not have light without darkness.
The Light being then created two more minor beings, Water and Air, but the dark one wherever he was also created two more minor beings, Fire and Earth. The dark being persuaded fire and earth to be on its side and stop Light and the others. The Dark one went with Fire and Earth to Mirabel and began causing destruction there, knowing that Light would come, and it did. The two battled for days but both were as strong as the other, but there was one thing they had that made the two different from each other.Light cared for other life beings- Darkness didn't. Darkness then started attacking innocent humans but Light would always defend and get hit. As earth and fire saw this they did the same. Darkness and its companions earth and fire then took over. Light and water and Air were put in a elemental prison.Fire and earth guarded whilst Dark ruled over.The balance was uneven and stayed this way for many years. This is known as the dark age.
Then on one fateful day. Light and its companions managed to escape. They showed fire and earth what it was doing to Mirabel and how many people got killed. Fire and Earth were shown the light basically and then their goal was clear. They needed to defeat Darkness. Light knew they couldn't do it alone. At the time five humans who had seen what was happening had volunteered to go on a suicide mission. The humans encountered the beings and Light had a idea. Light and the others convinced the humans to join with them and then each of the beings aside from darkness blessed the humans.
Each human gained the ability of the being it sided with. The one who sided with light was made the leader as it had all other four powers.The humans and the beings then set out to defeat darkness.There was a great battle and darkness knew it would not win so it attempted to steal the humans souls or life force.Light saw this coming and immediately trapped Darkness in the underworld.Lost in the depths of Tartarus.It was too late though. The humans were weak and would only live a few more days.Light then went to the clouds above and created a palace where it has lived ever since. None know of what happened to the other minor beings, Some say they still exist and are the cause of celestial borns.I suppose you don't know what that term means.
Lets just say every year ever since the end of the dark age and beginning of the new age. Four new born children-out of all the ones that are born- are blessed just as the five humans who joined the beings were.Each were blessed by a different element. One was fire, one was water and so on.The term Celestial born was created. You could tell who was one because of a birthmark on the right shoulder.It would always be there however it may not show until you become at least 10.For fire it was a flame, earth was a semi circle with the bottom jagged, water was a water drop and air was three swirls next to each other.
It has continued to this very day.