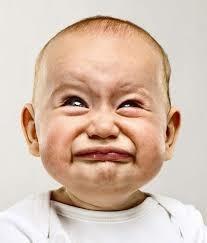 What show/movie/book/anime/ect. makes you legitimately cry?
For me the only show I've ever watched and felt reealy sad and shed some tears is with Doctor Who.Whenever he loses someone important to him or talks about a sad moment and/or memory I swear my little sister cries for ten minutes,my middle sister tries not to cry by keeping her eyes dry and walking around,and I try not to cry by talking and thinking about how devastating it must be for the Doctor.Im stupid,I know 'Its only a show',but it's so amazing!My mom told us to stop being overdramatic or she wouldn't let us watch the show anymore .
▼Scroll down for more questions▼
Answers (
10

)

vote up or down the answers
(spoiler alert for the Hunger Games)
It's been years, yet every time I reread the Hunger Games, I cry at Rue's death.
on March 06, 2018
on April 20, 2016
Once Upon a Time

(SPOILER ALERT)
When Neal died I literally cried for a half hour and couldn't even make myself watch the next episode
(I am about 3/4 the way through Season 3)
on October 29, 2015
I cried when L died from Death Note and I was close to crying at the end of Angel Beats when they all say goodbye to each other and when Yui disapeared! Oh yeah and when Bambi's mother died and Simba's father Mufasa! I've never cried over a book but shows, movies and anime get to me sometimes... Also when that little girl's (I can't rememmber her name) mother dies in Tokyo Ghoul, I can't imagine ever losing my mum.
So yeah I do cry over fiction...
on October 25, 2015
on August 25, 2015
on August 24, 2015
Attack on Titan. I swear to everything, if I had never watched it, my life would be better. Yet here I am, still in the fandom.
on August 24, 2015