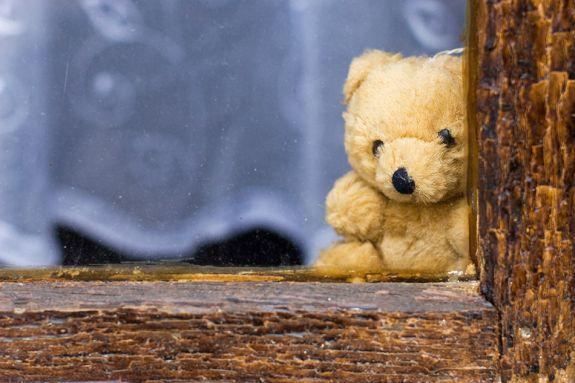 What would you do if someone insulted you?
I'm serious. No things like "I'd run my car into them and throw them down a pit of syringes filled with toxic gas." I'm dealing with something like this now, and I'd like to know what you guys would do if this happened to you so I can make my final decision.
▼Scroll down for more questions▼
Answers (
9

)

vote up or down the answers

Answer Link
Person: *insults me*
Me: OK, sure, whatever, I don't care about your opinion. Stop wasting your time.
Friend: *insults me*
Me: Gosh, that hurt. Do you really mean that...?
BFF: *insults me*
Me: *isolates self and fights depression, knowing that she rarely insults and she definitely meant it*
Sister: *insults me*
See More▼

Me: Are you teasing? No... *gets depressed and possibly commits suicide*

I mean, it does depend on the insult. But if it's something like "You deserve to die," or "Go to hell," or "You are an awful human being." These would be my genuine reactions. Dunno if they're the best, but... Yeah. However, on the flip side, there's this:

Person: *insults other random person*
Me: Stop. That's rude and immature.
Person: *insults friend*
Me: Whoa, dude. Chill. STOP. I will hurt you.
Person: *insults BFF*
Me: *punches them as my BFF attempts to drag me away before it becomes a brawl*
Person: *insults sister*
Me: You asked for it! *starts manhunt for them and never stops trying to hurt them back*

The last one may be a little extreme, but I still haven't forgiven anyone that has hurt my little sis... So yeah. This was probably too long of an answer, but yeah. I'll delete it if you want.
on December 22, 2015
Answer Link
flip my hair over my eye, and ignore them (say not-so nice stuff inside my head)
on December 22, 2015
Answer Link
Ignore them.. Cry, or have a panic attack. Then spend a week finding blackmail material on them.
7 days ago
Answer Link
I would say "Really, the best use of your time is to go around being a dumb jerk to people?"
And if he kept going on, I'd call him an idiot. That's only if they keep insulting and they're not good people and stuff. Otherwise, probably ignore it.
on May 29, 2018
Answer Link
Nothing. They're not worth my time.
on August 24, 2017
Answer Link
i insult back and sometimes if its my fam or friends i lose my mind and fight them
on August 23, 2017
Answer Link
on August 21, 2017
Answer Link
In all honestly, I'd probably get worried about what I did wrong, and stress about it for a year or two before giving up on it.
on August 21, 2017
Answer Link
on December 22, 2015