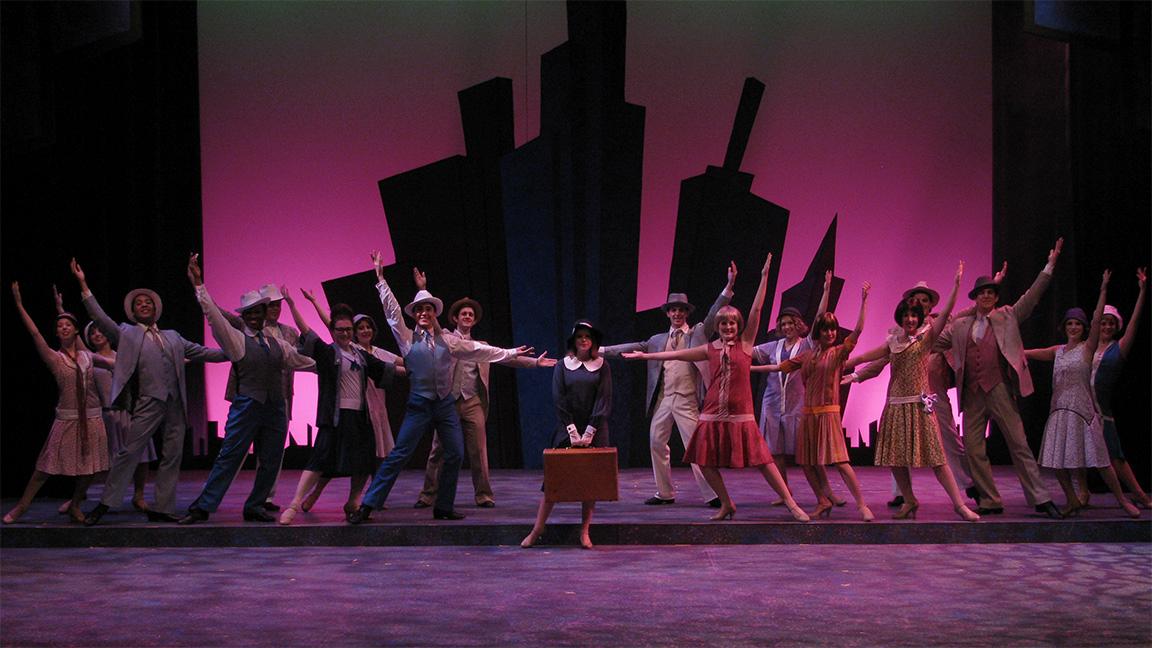 Do you have some Musical Recommendations?
Need me some new musicals to listen to ~ I've been listening to the same soundtracks on my phone for a while new, so if any of you could hook me up with a cool musical, that'd be nice.
▼Scroll down for more questions▼
Answers (
10

)

vote up or down the answers
Jesus Christ Superstar
Hunchback of Notre Dame (the stage version not the movie)
Kinkyboots
Roger and Hammerstein's Cinderella
Count of Monte Cristo
Rocky Horror Picture Show
Avenue Q
See More▼

Sweeney Todd (broadway not movie)
Chorusline
Oliver
Little Shop of Horrors
Blood Brothers
Chicago
School of Rock
Anastasia
Hamilton
Newsies
Hairspray
Matilda
Wicked
All Team Starkid musicals
Into the Woods
Greatest Showman
Mamma Mia or Chess if you like ABBA
Jersey Boys if you like Four Seasons
Frozen (broadway)
The Little Mermaid (broadway)
Legally Blonde

Just to name a few (:
on January 05
Idk what you already like so here I go
Heathers
Hamilton
Be more chill
Fiddler on the roof
13 the musical
21 Chump street
on January 06
Hamilton
Dear Evan Hansen
Finding Neverland
Les Miserables
Heathers
Avenue Q (highly inappropriate)
on January 15
Hello! I myself am a musical fan. I haven't listened to many, but I can suggest a few!
Hamilton (Top favorite. It music is mainly R&B and Rap. I'm not a fan of either, but this musical is an exception. The story told by Lin Manuel-Miranda about one of the founding fathers, Alexander Hamilton, who was the first Secretary of Treasury. It tells his life and the battles he fought in his life, from the beginning to his tragic end. Highly suggest)
In The Heights (Another great musical
See More▼
created by Lin Manuel-Miranda. It takes place in a small Hispanic neighborhood and basically shows us how they live through the characters stories. The music and storyline is amazing, considering this was Lin's first musical, which he created in his Sophomore year or College.)

Dear Evan Hansen ( One of the rising musicals today. It tells the story of a boy with social anxiety and how he gets in deep when trying to finally fit in. An heartwarming story about life, friends, and love. A few of the songs made me cry and how can you not fall in love with Ben Platt's voice??)

(More below)
on January 05
jjsbovjb
HI
i've been absolutely obsessed with Be More Chill. Some may like the new Broadway recording but i prefer the Two River Theater one more.
It's a little "mature" so idk how you'll take it but i'll give a summary.
Jeremy Heere is a nerd geek loser trying to survive his horrible high school days with his best ol' buddy Michael. One day, Rich brings up his past and how it changed him. He tells Jere about a grey pill that taught him everything he knows. Jere gets interested
See More▼
and tries it himself. You'll find out the rest, that is, if you're interested?
Personally, I love it and it's a very big part of my friendship with my best bud. hehehe.

that's it, besides Heathers but, that one's real popular and now i prefer the movie.
on January 05
Michael McLean from The Forgotten Carols

Newsies
on April 08
on April 03
Im not a huge musical nerd, but I know there is a Mean girls musical and a Spongebob one.
on April 02
Newsies, Dear Evan Hansen, and Tuck Everlasting are definitely the top of my Broadway favorites, story-wise AND soundtrack-wise.
on April 01
on January 15