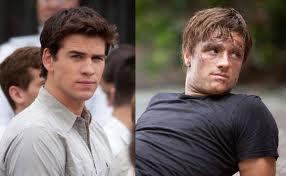 Are you Team Peeta or Gale?
▼Scroll down for more questions▼
Answers (
15

)

vote up or down the answers
PEETA PPL! U KNOW HE'S BTTR INSIDE CUZ HE'S GOT A CHIP NAMD AFTER HIM!!!!!!
on October 13, 2013
I hate Gale in Mocking Jay sooo team peeta
on May 18, 2013
on October 09, 2015
Regarding on looks, gale, but on other stuff, I think peeta
on June 06, 2013
on July 02, 2012
I'm team Peeta, but I used to be in team Gale until I read Mockingjay.
on October 08, 2015
gale.gale.gale.gale.gale. oh did i mention ? gale!!!!!!!11111
on October 06, 2015
Team Katniss! The book's not about a love triangle, it's about a girl trying to overcome the people trying to put her down.
on April 26, 2014
on March 16, 2014
on April 01, 2013