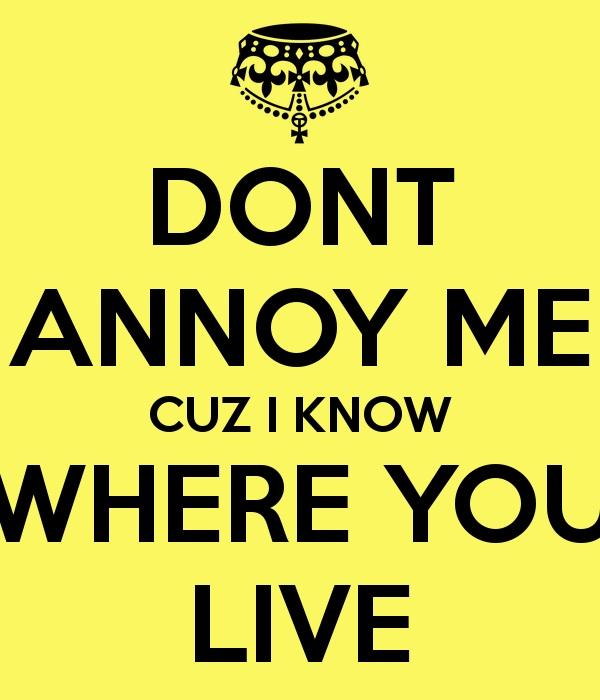 What in general annoys you?
I have to say people who take each other for granted,people who are waaay to stubborn for their own good,and anyone who takes what someone says the wrong way and becomes defensive.
▼Scroll down for more questions▼
Answers (
3

)

vote up or down the answers
people that are not annoying annoy me
on May 19, 2016
Well, many things.
People who bring unwanted and uneeded drama to other places
Dogs
When someone nags on someone else constantly
When people lie about their age, birthday, country, ect unless its for safety reasons,
When people say that someone is lying (take myself for instance) about everything that they say when the person is not
When someone writes an indirect post about suicide, how the person should grow up and learn to defend themselves, how they should stop being
See More▼
so weak, ect. That hurts like nothing I have felt before. And I hate it.

And the list goes on.
on September 06, 2015