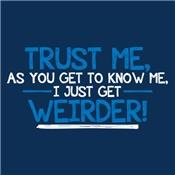 Random questions I want answers to
I didn't feel like making separate questions for all of these so here they are:
1.Why wasn't Hermione in Ravenclaw?
2.Does anyone else like Anne of Green Gables?
3.What about Road to Avonlea?
4.What's your favorite color?
5.Read any good books lately?
6.Do you think i'm weird?
7.Wanna be friends?
8.Why was Luna put into Ravenclaw?
9.Why wasn't Neville put into Hufflepuff?
10.Who was killed first:Foxface or Thresh?
11.Do you think Percy Jackson will date Annabeth?
12.Is Bella Swan a good role model?
▼Scroll down for more questions▼
Answers (
21

)

vote up or down the answers