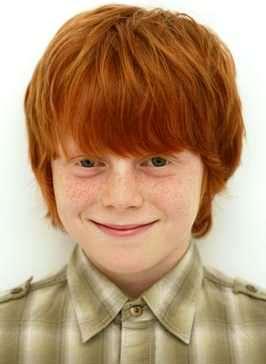 Can somebody please help me?
Hello there.I was just wondering a few things about the second generation of Harry Potter:
-Lily & James get into Gryffindor?
-Albus is in Slytherin?
-What's going on between Rose and Scorpius?
-How old would Teddy be?
-Where does Teddy stay?
And that's basically it.So if you could answer these questions then you'll be helping me write my next story.Thank you!
▼Scroll down for more questions▼
Answers (
7

)

vote up or down the answers
1) Yes, they should be in Gryffindor
2) Yes, that would make a great twist
3) They're in love
4) 13
5) At Rose's house
on July 19, 2013
Um, I do not think any of this has been in the books. I am unsure except that Rose and Scopius I think like each other.
on December 15, 2013
1. Yes
2. Same as what severussnape put, he would have a hatstall and become a nice Slytherin.
3. They're in love
4. 13
5. With the Weasley's, and has a lot of sleep-overs at the Potter's
on October 13, 2013
1. Yes
2. He'd have a hatstall between Gryffindor and Slytherin, but I think a nice Slytherin.
3. Nothing!
4. 19, for some reason he's going to Hogwarts
5. With Ron and Hermione, but he spends most nights at the Potters'.
on September 13, 2013
In sorry dude but I don't know nothin about Harry potter :\
on April 06, 2013
Teddy is Harry's godson so with Harry. For the rest I believe J.K. Left those unanswered so you could speculate yourself and have fun with your imagination. I'm sure that people could argue for house about this though. : ) I like to think Albus went to slytherin, lily and James in gryfindor, and I believe Teddy would be sixteen or seventeen by that time.
on March 14, 2013
I could only answer 1.Rose and Scorpious are probably dating who knows if there dating or not
on March 14, 2013