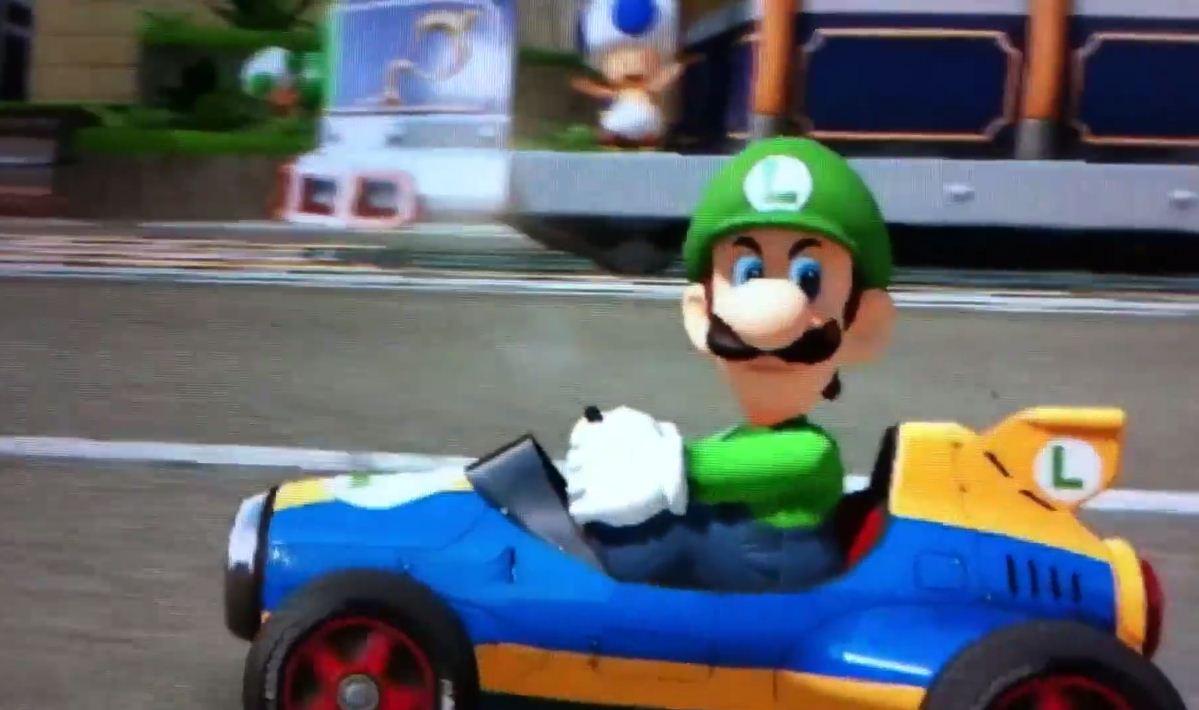 Luigi's Death Stare
"BEN, literally. Stop being such a child." I heard Jeff say.
"SHUT UP JEFF!!!", BEN yelled as I walked into the living room.
"Rush," BEN jumped up, grabbed me by the wrist, pulled me over to the T.V., made me sit down, and handed me a controller.
"Oh, so I suddenly walk into a room, so now I have to play games?"
"Yes..." BEN giggled for no apparent reason. I was confused. What was up with BEN now? What did Jeff do if he did something?
BEN started and I instantly knew what we were playing. It just so happened to be Mario Kart 8. How we got this, I don't know, but I was eager to play anyways. He chose Luigi and I asked, "Why him?"
"Because he's special...."
"Oh god," Jeff said as I noticed he was still in the room, "That stare..."
"Stare?" I was instantly confused... AGAIN!
"THANKS FOR BEING A SPOILER, JEFF!" BEN shouted sarcastically.
Jeff answered, "You're welcome! At least he doesn't know what it is, so it's not fully spoiled. Rush! Pick your character already!" I quickly clicked, uhh.... Who should I click?! I chose Dry Bones quickly. After choosing cars, BEN chose a random stage and we got started. And it got weird quickly. I started in 5th and BEN started in 7th. Since he started back there, I heard him shout, "YES! I'M BEHIND YOU!" How is that a good thing? That just means I'll win, right?
"As I pass you, watch my face! I mean, Luigi's face! YOU KNOW WHAT I MEAN! Just watch!"
BEN quickly sped up the kart and zoomed past me, but as he passed I watched Luigi's face, and it gave me the most ominous stare I have ever seen, causing me to speed up my kart and stare back ominously. (Author's Note: The picture is a real picture from Mario Kart 8, and it's Luigi's Death Stare.) I followed along side of Luigi, staring back until he finally sped away.
"Amazing... Why did they add that into the game?"
"Why did you stare back the whole time? Luigi isn't looking at you, Rush, he's looking at Dry Bones. And Luigi isn't real so there was no reason to stare back."
"Jeff, you're ruining the fun! Anyways, how do you know Luigi isn't watching?"
"BEN, don't even try and creep anyone out. It's not gonna work." But BEN went on.
"He might be in each and every game with Luigi's character in it watching the player. Maybe he is. Maybe he isn't..."
That sent NO shivers down my spine... But it did sound somewhat creepy... Aren't we all though?