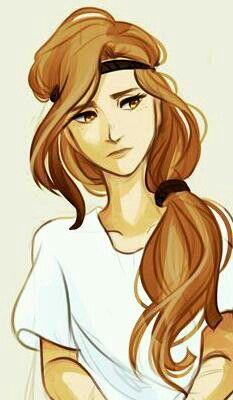 Hi. I'm Calypso.
Hi. I'm Calypso.
Everyone knows me as the daughter of Atlas. That's why I'm stuck here, on this cursed island. I've been here for a millennia -- no, I'm not immortal. The island makes me so. I'm still just a teen girl that desperately wants to stop falling in love and paying the price.
Last person that stopped by was called Percy Jackson. He said that he'd get me out, but that hasn't happened yet. I've gotten wind of Olympus showing respect to all gods and paying more attention to their kids, but I'm forgotten. Alone.
And still cursed.
I spend my time weaving, gardening, reading... There's really not much to do. Invisible servants -- I'm cursed to fall hopelessly in love over and over again for eternity and yet the gods were courteous enough to rob me of work to do -- cook everything, keep everything clean, et cetera.
So. Here I am. This is my story...