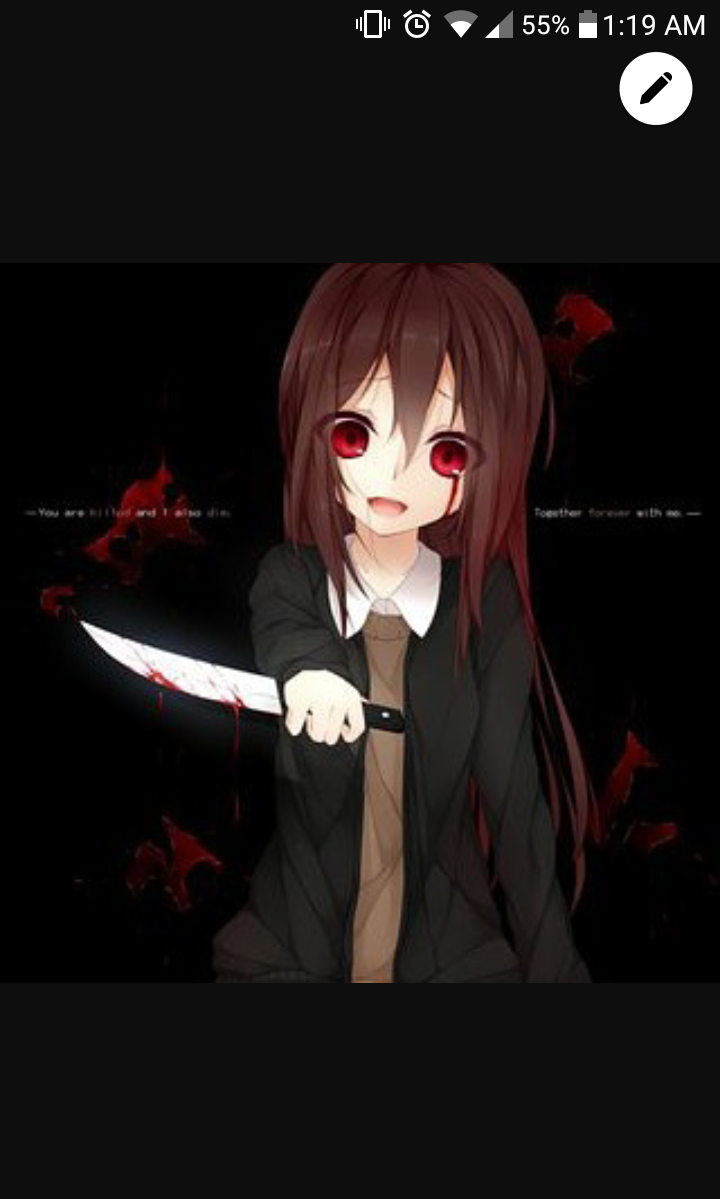 Sarra's intro
Sarra was a teenage girl that seemed to always have someone or some thing nearby. Once, she went on a walk in the woods with Slenderman. She had become a friend of the creepypastas and even occasionally went out and killed people with them! She prefered to stab people than actually get to know them. She did have a few friends. (I'll introduce them later) and she enjoyed spending time with them. Fyi these friends were NOT creepypastas. And they WERE human. She also had a husky named Akira. She often accompanied Sarra when she killed people and helped her drag the bodies to wherever Sarra deciced to put them. Sarra liked to wear black and kill the idiots that wandered into the woods at night. Her mother objected to her wearing black but in a few minutes and a knife she decided that black was fine.
Sarra also liked waffles. And spaghetti. She kept her opinion that organs were NOT something to eat but rather something to be cut and removed from peoples bodies then left on the ground or given to Silver. Silver likes her judgement. Sarra likes to sleep in too. Noon in an early time to wake up for her
But she is awake until dawn so... Yeah. Sarra snuggles with
Akira at night. Its a good alternative to stuffed animals.