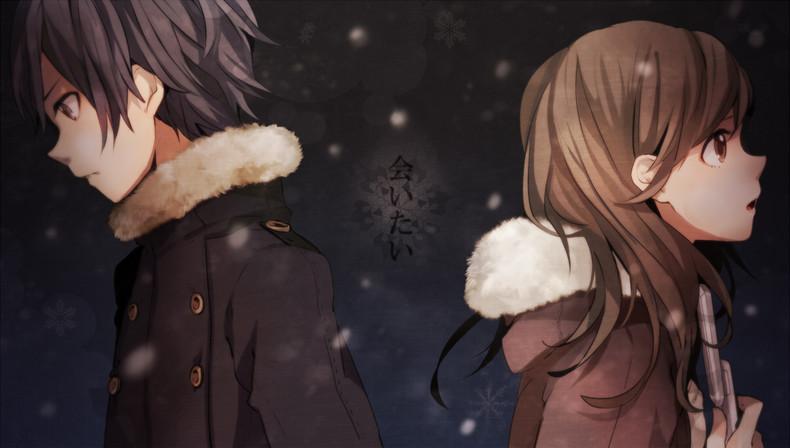 The boy of my dreams
"Here , take my hand" He grabbed me to this giant heap of treasure & then we walked through the streets filled with roses and lillies, like everyday. Like everytime he said "we'll meet" ... That was the last time i saw him ..in my dreams.
I am fed up of this. Mom and dad almost took me to a psychiatrist...
I love to dream. Dreams are the only thing i can do. Dreaming is fun too. It maybe a bit harsh when you wake up. But dreaming changes your life, day by day. You have something to live, you think. It's the best thing a human can do, according to me.
Since i was little, Maybe i should say since i have my memory, I always have seen that face. He was in every single dream of mine. I don't really know who he is. He grew up with me. Though his face has been the same.
We always talk about random things. He isn't any invisible friend. Sadly he appears in dreams, whether day or night.
I admit i have been thinking naughty things...though he isn't real. I even promised him we will marry one day. That was a dream 10 years back. Yes, I am crazy. I dont remember these things, just write down in my diary.
It's hard to believe that it's me..the same lazy me. I stopped writing the diary as we don't talk much and now, he appears once in a blue moon. I have no chance to talk. As we have grown up, things have been awkward. I can't see his face. His hair covers it up. He is shy, And nervous, delicate. He is always worried if i will leave him. No chance! He's mine & yeah only mine.!
Mine ..in my dreams.. Sounds awful but i'm really happy about it. Year ago i wanted to confess him. But i couldn't as he never appeared again. Now it seems like i got no life. He was what i wanted. A friend, Companion, A lover from my side at least!!\
I never knew what he thought of me. Probably as a sister...a friend?...A LOVER!!!!!!
Everything looks dead. The trees, The Buildings, The streets. In a bus with a lots of people yet i feel alone. In a class of Many students over 30. Yet nobody to talk. Nobody makes me feel Sane. No body. there's no one sitting on my side, Back, or front. They think i'm a weirdo since I talked in my class. I was day dreaming of course...
I tried to come out of it and made couple of friends. I have told them about my love story..except the part..that it's a dream! And I'm pretty famous. Probably i'm good at this story telling. A year continued. I showed pictures of My Cousin , who looks too cool , and all the girls of his class have crush on him.. Lied that he's my Boyfriend...
That's ridiculously fake as i never showed interest towards him & he's off far abroad. He has dated a girl and they're going to be married actually...
What is true is , he is really in abroad. And second, he's really popular. And third , We are having long distance relationships..
That is true!! A r-relation ship between Cousins can be called RELATIONSHIP!!!
Its their fault to get fooled , not mine ;-)
And I started taking care of my body like taking a lot of showers, buying pretty dresses, to maintain friendships. Weird. Yes!
I have no care for friends. It's just a time pass. A selfish Inner voice said me to make friends, play with guys to make my heart join again. My heart is broken due to him.. he promised to stay with me..
As time passes , Many go & Many come. In this year, i had many relationships, and the most fun part! I have rejected over ten guys, dated with Twelve, And all of those relationships are over, yeah, I have broke up. and it's from my side.
Maybe it was good that he had gone. Who needs shy, Introvert, rich, sensitive kids when you can date High school, Popular , Super Rich, Bad ass guys!!
There is a guy whom my friends say to confess. I have never confessed to anyone so I was a bit nervous.
His name is Hiro, A popular, Tall, Handsome, Smart Guy in the Drama club ! Kya~ ~
I walked towards him & was simply...
R E J E C T E D
...............................................................................................................................................................
.....................................................
I am in my room, I haven't gone to school from that day, pretending that i broke my leg..
What i actually broke..
was not leg..
In fact it was my poor little..HEART! T----T