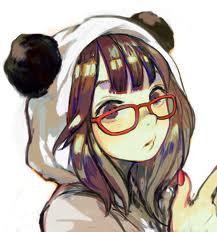 A Week In the Life
Avery's POV
(Avery)
I walked to school with my best friends, Emma and Juliet. It was a crisp Monday November day, and you probably think I'll talk about the fire colored leaves, but we're in Florida, and that just isn't a thing. We weren't even wearing very think jackets. My nose was stuck into a book, as always.
Anyways, my two friends were buzzing about the dance. It was this Friday night and just about everyone was talking about it. It's our 8th grade dance at Watercress Middle, I need a date, ooh he's cute, whatever. Normally I wouldn't care less about the dance, but not now. It wasn't my friends blabbing that kept me from focusing on my book. No, it was Aaron, burned into my mind. His pale skin, tall demeanor, and messy black hair. His green eyes and crooked smile...
"So?" I was jolted back to Earth.
"So what?" I asked, confused.
Lexi asked, "Are you gonna ask anyone to the dance?" She made a kissy face, and teased. "Do you like anyone?"
Nobody knew about my crush on Aaron, and I knew Lexi was just doing what friends do, but I still had the urge to strangle her. Instead, I blushed like crazy, pretended my book was more interesting then our conversation, and mumbled, "No,"
But I did! And I had it bad...
We reached our school, Watercress Middle, in about ten minutes. It was a big campus, with an array of buildings. Students hung out in the courtyard, and we joined them, waiting for first bell, and first period. As we wandered around, I spotted Aaron with his friends, Ian and Cliff. He smiled over Cliff's shoulder, and I (for the second time) blushed. I probably looked like a constipated tomato. I sighed-when would I stop being so self-conscious around him?
DING! The sea of students scattered, going to their classes. "See you at lunch!" I called to my friends. None of my morning classes were with them. I know, it's horrid.
After the uneventful classes of Reading and World History, lunch was finally here.
"Hey!" Emma called, rushing to my locker. Following her was Lexi. I hastily stuffed my books in, and greeted her. Emma had long, wavy blond hair, framing her face and bright hazel eyes. She'd been my best friend since fifth grade, and I could read her like a book. "So, what's up?" I said, not as a greeting, but because I knew something was up.
"She won't tell me!" said Lexi rolled her eyes.
"Well..." her eyes shifted a little and she whispered, "I think I like someone." I raised my eyebrows and smiled.
"Who?" I asked, intrigued.
"Ian."
For some reason, Lexis's eyes got panicky for a second and looked like a deer in headlights. But that lasted only for a second and then she looked normal again, but not exactly happy.
Ian? I thought. I didn't really know him that much-just that he was Aaron's friend. I guess he was sort of cute, but I knew for fact that Emma barely knew him either. I bit my lip, resisting the urge to tell her that most crushes lasted about a month, statistically and didn't really mean much. I mean, she'd come for me for advice and best-friend-secret-sharing. And anyways, who was I to talk, with my crush on Aaron?
As we walked to lunch, I again barely heard my friends chattering. Though I only think Emma was talking. Lexi was silent, clutching her backpack like a lifeline. I thought of Lexi's haunted face. Then it dawned on me. Lexi liked Ian!
Oh my gosh, oh my gosh! I thought. This was about to get really complicated...For all of us.
Hi! It is I, JeweledOwl (or Jewel if you don't feel like typing) ANYWAYS, for an OC, visit my page: A Week In the Life OC's. For critique, write in the comments. Please follow and tell me how I'm doing! Updated frequently! ~Jewel