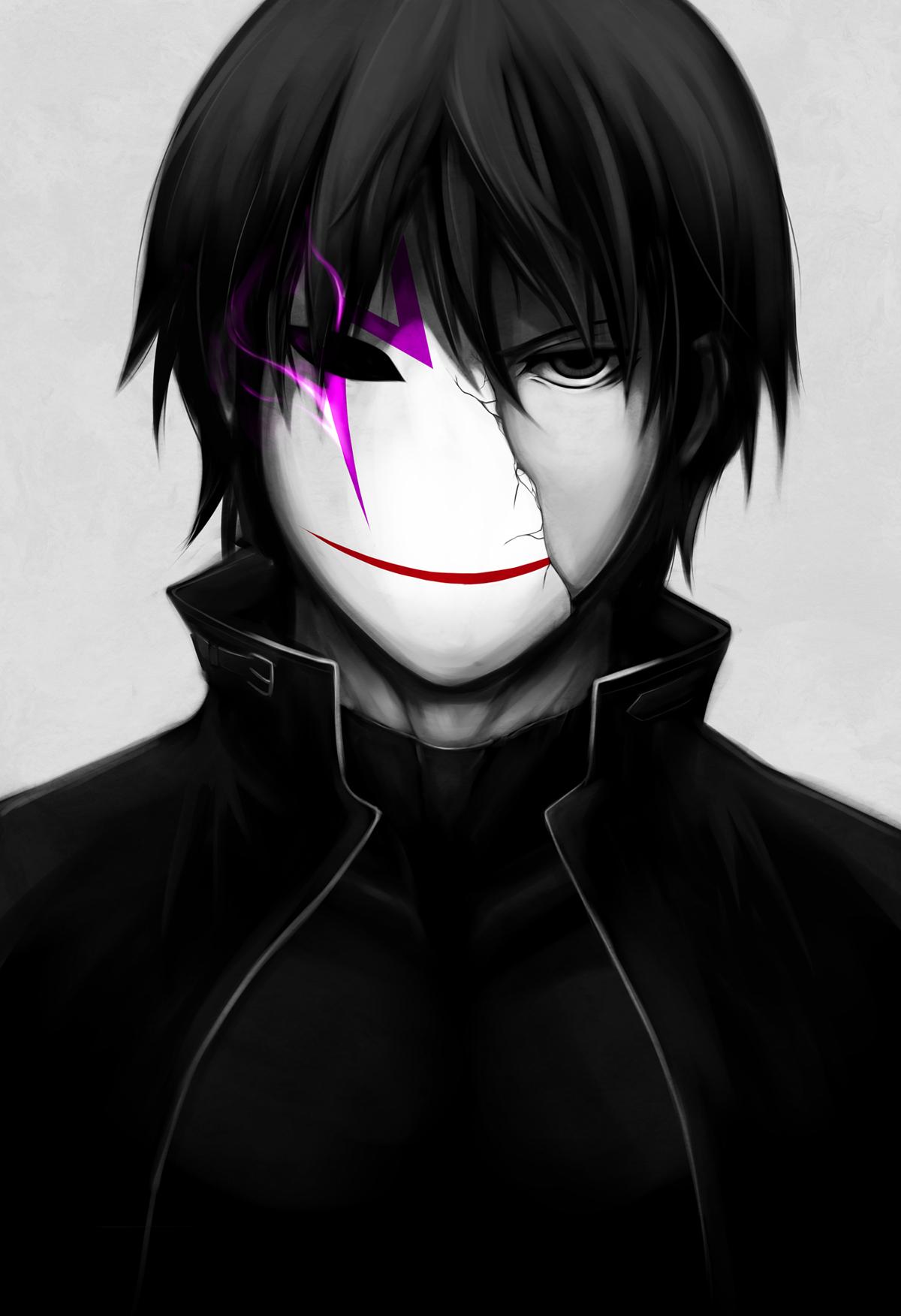 Porcelain Dolls
A/N: The images used in the story do NOT belong to me. All credit goes to the anime "Darker Than Black. (Created and directed by Tensai Okamura and animated by Bones.) Thank you.
He walked down the hallway, hands gripping tightly on the straps of his backpack, knuckles almost white. His black hair was wild; like an untamed beast, and his eyes a pale icy blue. But they were hollow, dull and lifeless, just like a candle whose flame was on the brink of extinguishing. His posture was slouched, and his head lowered, gaze fixated at the ground, staring at a pair of white worn-out sneakers.
The kids in the hall jeered and made fun of him, mocking how he walked, and the way he was dressed. They'd laugh at him, and those not brave enough to insult him aloud, whispered amongst themselves, but he heard every single hurtful word. Those wishing to stay out of it simply walked past, ignoring the boy and pretending as if nothing was happening. None stopped and tried to help.
Finally, a child shouted something with a laugh. "Go kill yourself." Spurred on by that one child's foolish words, more and more joined. "Yeah! Nobody wants you here." "Jump off a cliff." "The world would be a better place without you." "Nobody cares." "Nobody would miss you anyway." The taunts grew harsher and harsher.
Yet the kid kept walking, still looking at the ground. None were aware of the flickering flame that had been furiously fighting for survival against the cruel wind, fighting to survive, finally giving out. Enough was enough, the porcelain doll that had been broken so many times from being pushed off the shelf, yet always came back the next day, stopped trying. Even the toughest people can only take so much before they too break.
The next day, his body was found in his room. A gun in one hand, and a crumpled note in the other. Congratulations. You've won, were the simple words written in black ink. The kids would laugh it off, saying he was better off dead. But they all knew it was a lie. He didn't deserve to die. But who was really to blame? The kids that laughed at him? The people who whispered things? Or those that simply walked by. In the end, all of these people contributed to the boy's death. And it all started because of one petty little joke.
And perhaps all of this could be prevented if one simply paused. Perhaps if someone stopped ignoring the events that go by, and tried to help. The whole thing could have been avoided. But the thing is, these people, they never tried. And perhaps if someone did, even if it were only one person, they may have made a difference and the boy might have never died. So even if you feel as if it won't make a difference, that your action won't change the world, you'll never know until you try. Because believe it or not, your actions right now may not affect the whole world, and perhaps they never will, but know this, your actions can affect someone's world. And isn't that enough?