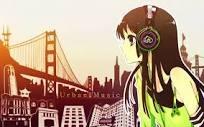 The Reaping
(The picture is of Crystal Emerald)
I sat straight up in my bed. Today was the reaping. Of the second annual Capitol Games. You see, now they do the Hunger Games with Capitol children as well. I think it very unfair.
It was only 2:00 AM, but I was already up. I looked out the window thinking. "This may be the last day I'm here." I pushed that thought to the back of my mind. I laid back down on my bed and fell asleep.
I woke up again when the sun was out. I jumped out of bed and put on the dress my mom had set out for me. My twin sister wasn't up yet. My dress was light blue with black lining.
I rushed downstairs and my mother was waiting for me. "You won't get picked." She said hopefully. I rolled my eyes. "I hope." I said, not very optimist about the whole thing.
We all gathered in near a big stage as Katniss and Peeta stood next to the bowls that would decide someone's fate. "Girls first." I thought. Katniss picked a slip out and opened it. "Sarah Emerald." She said. I gasped. That was my sister!
I looked down at the floor. Katniss nodded. "Now for the boys..." Peeta said. "NO!" I yelled. Everyone looked at me. My mom had tears in her eyes. "Do you volunteer?" Katniss inquired. I held my breath.
"No..." I muttered. "For the boys!" Yelled Peeta. "Jake Voide!" A guy I had honestly never seen before stepped up to the stage. Everyone softly and heartlessly clapped.
Then my sister and the Jake guy where taken off the stage. I was so frustrated. I wasn't brave enough to volunteer.