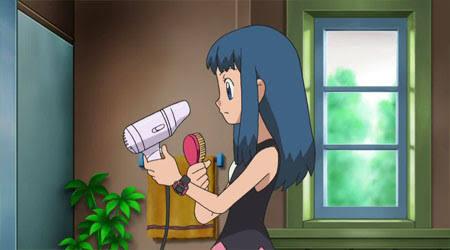 the Sinnoh high
Far from our world is a pokemon world... Now lets see what's happening in a Dawn's new home in sinnoh.( BTW Dawn is a Girl who has blue hair, blue eyes and wears a black top and a pink skirt.)
Dawn; mom, where are you?
Mom: ahhh here ( carryingboxes of heavy stuff)I'm exhausted
Dawn:tired? Me too...let's have rest now.
Mom; yes. But we have to clean our new house
Dawn: this place is kinda relaxing but i miss sinnoh! oh..how can I make friends here in kan to?. I hate to make new friends in an unknown place.
Mom: Dawn! Now stop thinking like that..and I think we should finish off the the work first.
Dawn; momma..
Mom: yes?
Dawn..i-am really very scared..tommorow is my first day to the school
Mom: no need to worry...be brave
Dawn: hmm... Okay!
Next day morning...
Mom; have your toast, dawn!
Dawn: I don't have time for that!! C'ya
Mom: bye!!take care
Dawn: yes I will!
In the school
Ash: hey there is. A new girl
May:where?
Ash: out there!
May to dawn; Hello ! I'm May.
Dawn: hi-i!! Immm... d..d.. Dawn! Nice to meet ya! I came from sinnoh .
May:hi and that's my friend ..Ash
Dawn: (*thinking* cool name)
Ash:hi! Dawn! I'm ash Ketchum
Dawn (*thinking* he is sooooooo cute :-3)(blushes) Hi....
(Ash ' appearance: Black hair, black eyes)
Stay tuned for part two