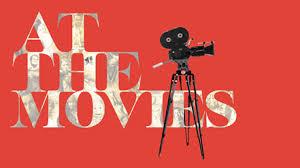 A Movie?
"We can't rush this decision! This directors has to be respectable, responsible, have good work ethic..." Qfeast Assistant 1 said as he scrolled through page after page of users searching for the right one to be the director.
"Oh please, you're over reacting, how about that one? Or that one? They have cool profile pictures," Qfeast Assistant 2 stated as though the decision was obvious. Assistant 1 shot him a glare.
"You can't judge based off of profile pictures dim-wit!" Assistant 1 yelled angrily. Assistant 2 was taken aback.
"Did you just go there?"
Assistant 1 was smirking.
"I just went there," Assistant 1 said smugly. Then, Qfeast walked into the room.
"I trust you're goofing off again?" Qfeast said. The assistants shut up quickly, and after Qfeast left they got back to work.
They were narrowing down the candidates, until finally they had their top three options. They called Qfeast in for the final vote. Qfeast surveyed each user's profile carefully, and went through almost every post each person had written, every story or poll they had made, until both assistants nearly fell asleep from boredom. The awoke to the sound of Qfeast's booming voice.
"I have made my decision!" Qfeast said. Assistant 1 and Assistant 2 were jolted awake.
"The director, of the official Qfeast the Movie is..." Qfeast paused for dramatic effect. The assistants leaned forward eagerly. Qfeast turned toward them.
"Personal space please!" Qfeast said and the assistants backed away.
"Now, the director of Qfeast the Movie is... Elleyd!"