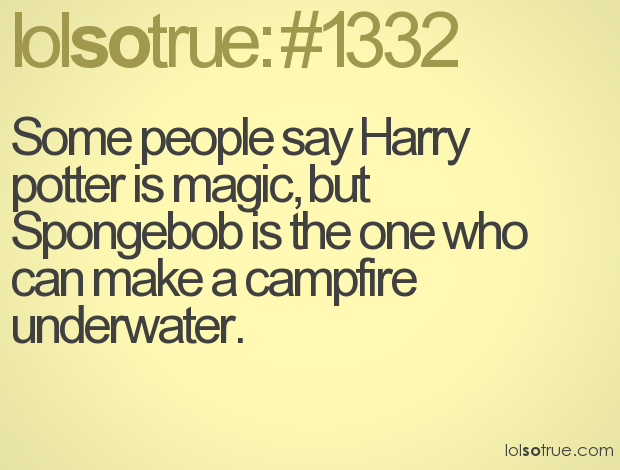 Everything wrong with Spongebob Squarepants!
1) He lives in a pineapple. UNDER THE SEA?! Wouldn't the pineapple just... ROT?!
2) So, Spongebob's job is making Krabby Patties, which a basically burgers. Wait... He lives under the sea! How can you COOK under WATER?!
3) People say Harry Potter is magic, but spongebob is the one who can make campfires... UNDER WATER!
4) So, in the opening theme tune, he goes in the bath. It has water in it, yet, he is under the sea!
5) He drinks water out of a cup, eventhough he is already IN WATER!
There are loads more I could say, but I decided to stick with 5 reasons at the most. Sorry!
In conclusion, I have something I would like to say...
The people who made Spongebob Squarepants needs a lesson... on physics!