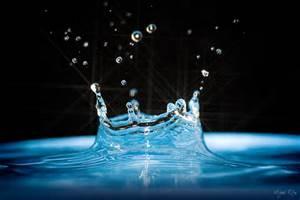 Waking up
I woke up. How long had it been? No, I won't open my eyes.
"Yoru?"
what?
"Yoru! Are you awake?"
Sounds like Hi.
Oh, it's Hi!
-
"Hi, wha-" Hi cast a cold glare with her deep-blue eyes. "Not now Yoru. We have to run." I look aroung and realized that we were not at home. Instead we were in a forest, I was lying on a burlap sack. I also noticed neither me nor Hi were wearing clothes. I instinctively felt for my locket, which was there, then realized how silly that was.
I crisply stood up and looked for the sun. "We should go..." I looked around. "Southwest." I closed my eyes. I felt free for a fleeting moment, then my bones started grinding. My stark white hair started covering my body as I shrunk and lost my collarbone. Next my spine grew out until I had a tail, and my teeth extended into fangs. My ear sockets moved up my skull, my ears moving up with them as they grew what was now fur and extended into two points. I felt my eyes change under my closed eyelids, which seperated into three individual eyelids each. Finally the morph was done. I opened my eyes to find a direct copy of me, but black-furred and blue-eyed instead of their direct opposits, white fur and orange eyes. We were both cats. This was normal to me, so Hi and I looked up and started running.