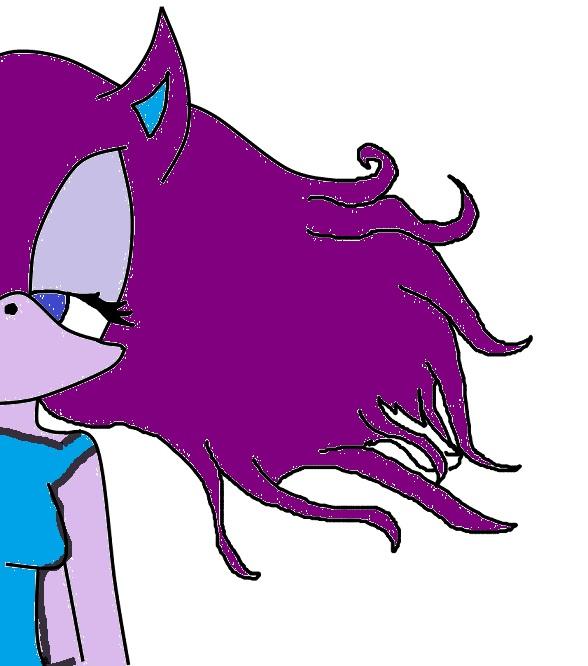 Stuck from the past
Selena
--------
"Momma? Dad? Sam?"
No answer. I tuck my knees under my arms.Everyone. My family. Whom I care about.
Gone.
Sour tears fall onto the red rose ground. I'm going to die. Really.
I walk up to the ruby mirror. Those tears fall again. I see couples. That are happy. Then I see a light blue hedgehog crying. My dark blue eyes are glued to it.
It's like I'm watching her life. Because really.
I am.
My eyes shut and I fall asleep. That's normally what I do in this mirror. My dream was good. But not good enough. I just had to wake up. I laid back down and fell
asleep once again.
Somebody Picks me up bridal-style. How'd they get here I wonder. Who was here? Why? Questions flowed through my head as I pretended to sleep. I squinted my
eyes. I'm free from the mirror! I tried so hard to keep a straight face. That Mobian. He looked at me. I can feel it. I can feel he looked straight at me. C'mon Selena
back into reality. It's just that there's something about this stranger. I don't know what. This guy was a black hedgehog with some dark highlights. He laid me down
on a tan couch somewhere. That's when I really fell asleep. About 2 hours later I woke up. He was staring at me.
"Awake are you?"
"Uh. Y-Yes."
"Your name?" He raised his voice.
"S-Selena.Yours" Honestly I don't know why I asked him that.
"Mephiles."