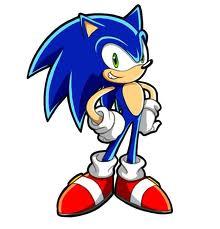 Sonic the Hedgehog.
Name: Sonic.
Gender: Male.
Grade: 10th.
Eye color: Green.
Fav color: Blue.
Fav food: Chili dogs no questions.
Fav song: When can I see you again by Owl City.
Rank: Popular but doesn't brag.
Best friends: Jackie, Sapphire, Alexis, Tails, and Knuckles.
Crush: Sapphire and Jackie.
Rivals: Scourge, Shadow, Silver, ect.
Extra classes: Track.
Other: Joined track team.