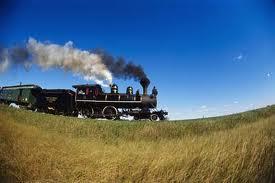 The Journey
On The Day of the Reaping...
While Cato was getting ready for The Reaping...
Cato was putting on his nice sweater. While Clove was putting on a purple dress. Cato said, ''We should head out.''
Clove replied,'' ALMOST DONE!''
As they got to the train station, they saw a mysterious Peacekeeper. Cato said to Clove, '' Two things, one, NYAN, two, in 45 minutes remknd me about him on the train.'' Clove said, ''Okeedokee!''
On the train...
Clove said, '' should we voulunteer this year?'' Cato said, ''No, wait till' we are eighteen, OK?''
Clove replied, ''Ok.''