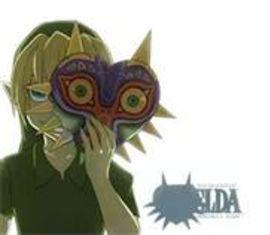 The Dreams.
I was on the computer, looking up creepypastas and such. I already knew ALOT about BEN including the game, Majoras mask or whatever. After I was done reading I did my homework and went to bed. During the night I had weird gory dreams about Link. The strange thing was that the only thing I knew about those Zelda games was BEN DROWNED. In my dreams I saw Zelda walking on a beach. He went up to this statue thing. Everything looked all graphic like a video game. It just kept getting weirder. I practically dreamed about the whole game (a fast walk through or whatever) and it was like I knew every character. Like I said, weird. When I woke up (or so I thought) I couldn't move. It was like you could feel every step you make but you couldn't control your body. I walked over to my mirror and saw myself. It TOTALLY terrified me!! My eyes wouldn't blink and had NO pupils. My head was tilted to my right and I was drooling, repeat drooling, blood.Then he showed up behind me. He smiled, not demonicly but loveingly. This time he didn't look graphic like in my other dream, he looked realistic. He looked like he was my age or around it. We both looked 13. He walked right next to me (still smiling) and whispered in my ear....
"YoU'rE GoInG To BuY ThAt" * :)*. Then I woke up. It scared me nearly to death. I was sweating, my heart beating fast, and I was looking around nervously. This time I made sure I was awake by pinching myself. I was awake. Then I said to myself in a sigh,
"I really need to stop reading that junk." I then tryed to go to sleep again but I felt that I was being watched. Creepy. I got up slowly and tiptoed to my light switch. It was a habit of mine that when I get scared at night to turn on the lights. I then walked out of my room, passing my wii, to the kitchen. I looked at the clock and it was around 1:oo a.m!! I then got some of my dad's coffee out (that I'm not suspose to drink) and poured a glass. I took one sip ,closing my eyes, and then I opened them. Across the table stood BEN not giving such a 'loving' smile this time. He looked at me demonicly. He then whispered to me
"Sweat dreams.... ,Lexi." I got a major headache and fainted. Oh well.