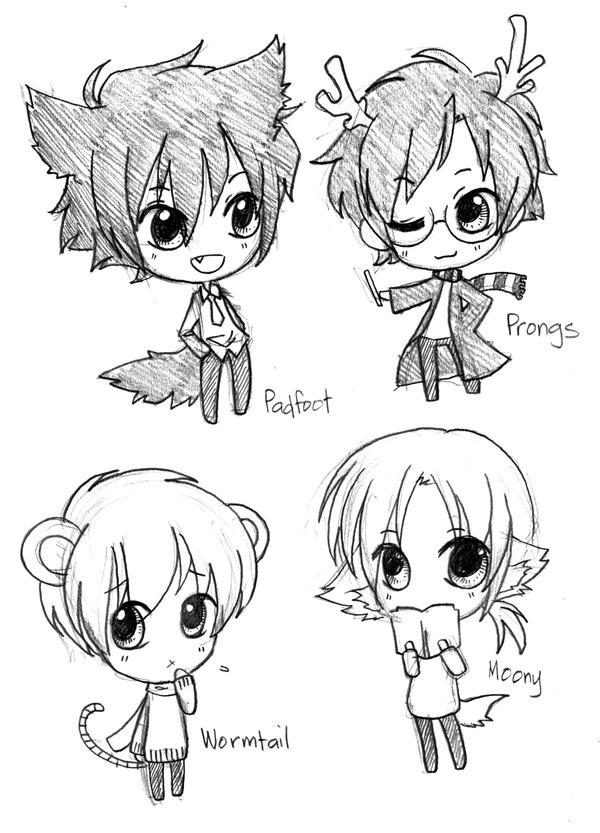 Comments?
Number1Arianator: Hi, everyone!
The Marauders: Hi!
Number1Arianator: So, usually, we'd start - but we have no comments! :( Can you please comment either truths or dares for us? :)
The Marauders: Please?
Number1Arianator: How do you guys talk in sync? It's a bit creepy..
Sirius: Well, Wormtail is out of sync.
Number1Arianator: As usual. Oh, by the way, everyone, you can give group truth or dares - and you can give me Sind to do with the Marauders too! :) So, goodbye, and PLEASE COMMENT!!! :D
Remus: WORMTAIL!!!
Peter: What?
Remus: You ate my chocolate!!
Peter: ...I didn't.
James: Then why is there chocolate all over your face?
Peter: ...there isn't.
Remus: There is!!!
Number1Arianator: Remus, calm down! *gives him chocolate*
Remus: Thank you.
Number1Arianator: Any time! :) OK, this IS goodbye!! :P