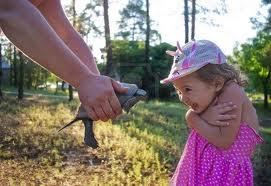 "Friendship at last!
It all started at the zoo. Indie was being picked on by her 11 year old brother Steve, "If you like the turtle so bad why don't you live with it!" Steve threw his helpless little sister over the fence into the turtle's ground. "Steve!!!!" shouted their mother,noticing what he had done, "We are going home right now!" she grabbed him by the arm and shoved him into the car. "Indie? Sweetie? Can you get out?" her question was answered as soon as she noticed what Indie was doing, "Look Mommy! I'm riding the turtle, I'm gonna call him Obi!" her mother gave her a stern look, mixed with an irresistible smirk, "I'll go get some help."
And this is where the friendship started, although it only took 5 minutes! From then on every Saturday, Indie's family would go to the zoo to see "Obi". "Do you not think she's being a bit obsessive, Alexa?" said Indie's dad one day to her mother, watching Indie feeding Obi Fig Leaves, "She's only 4," answered her mother, "it's just a phase she's going through sweetie, it'll pass."
The zoo keeper noticed how long the Drake family had been visiting the zoo, he noticed how fond Indie was of the 213 year old turtle and decided that she could perhaps help out a little...