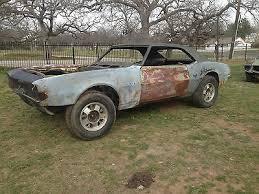 The Drive
"Anna drive faster I don't want to be late for class on the first day if you want to learn about the history of World of Warcraft you should drive faster ".
"Max I know your excited but this rustbucket will not go faster also stop yelling in the car your gonna wake Jacob up in the back seat...". "Sorry just go FASTER" *Jacob wakes up wiping the drool from his back back* "Aw man I got drool on my computer I hope it didn't get on my flash drive with cheat codes on it". *I facepalm myself say* "Jacob you know you cant have that at Pixel High right ?". "I know Im just like that I don't play games legit like you and Anna do I just have to have all the special gems or all the special stuff I need infinite coins". *While Jacob keeps babaling about the cheat codes sky whispers to Anna* "how well do you think your mom is back home?" Sky said. "Well shes stil in the hospital her cancer is getting worse almost every day" Anna said. *Jacob yells* "LOOK OUT!" *Anna turns swiftly back on to the road* "ANNA YOU ALMOST RAN US INTO A CAR RECK YOU IDIOT". *Anna sniffs* "sorry I was talking to Sky I didn't see the car your right im so sorry" *Anna starts to tear up but immediately trs to hide it by wiping her face on her sleeve*. *Sky whispers to Anna* "Its fine it wasn't your fault it was mine I started talking to you in the first place". "Its fine Its fine.......".*There is a long period of silence from that point on until Jacob yells* "LOOK ITS THE SCHOOL ITS PIXEL HIGH ITS AMAZING!!"
The Three friends look over at the school amazed as the most modern looking school stood before them with glass buildings and a light ring saying Pixel High around it They all knew this was going to bee the greatest couple of years of their lives.