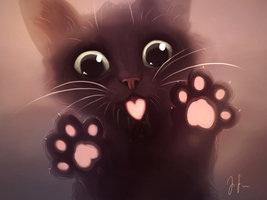 Prologue
"Jingo touched noses with each of the Clan cats. "Good-bye and good luck," she meowed. "Come and see us if you ever pass our nest again."
"We will," Brackenfur promised. "Good-bye and good luck to you, too."
Jingo dipped her head as the other cats added their good-byes, and turned to pad along the wall, back the way she had come. Her head and her tail were lifted high.
"Good-bye, Jingostar," Brambleclaw whispered, too softly for the retreating she-cat to hear him. "May StarClan light your path.""
- Warriors: The Power of Three;Sunrise.