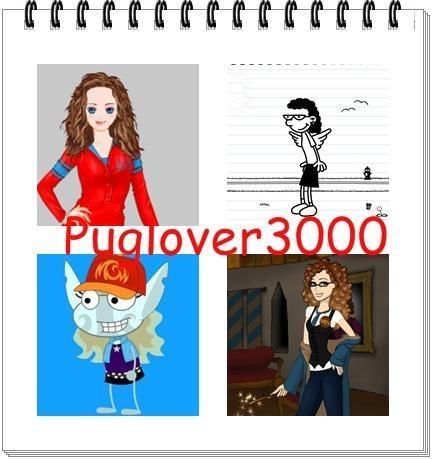 PugLover3000 part 1
C:Ok, hi I'm ChokolatLover and today I'm interviewing, our lovely Puglover3000!
P: Hi!
C: Ok, first question, If you could be an animal, what would you be?
P: Look at my username, you know the answer.
C: A pug?
P: Yep.
C: What do you like to eat? What's your favorite food?
P: Chocolate and cheese! But not together! Although they're pretty good together! (Says the girl that will put guacamole on anything) Oh and also guacamole.
C: Next question, who is your favorite Qfeaster?
P: Hmm... I don't wanna answer that (not just because I don't know the answer)
C: Oh right, sorry.
P: I gotta go, I'll be back in a little while.
C: Ok! I'll interview later! Thanks for reading part 1! Part 2 will come out hopefully!
Comment below and tell me which Qfeaster, I should interview next!