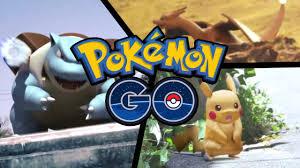 What do you think of Pokemon Go! so far?
I personally think it's pretty great so far.Im glad I don't have to use real money,I had heard that might have been the case,and I'm excited to use this app on a trip I'm going.My sisters are currently obsessed.Its pretty awesome.
▼Scroll down for more questions▼
Answers (
3

)

vote up or down the answers

Answer Link
I personally think it's stupid. People only learned how nice it could outside because of a game on a phone. People are already obsessed with their phones.
on August 27, 2016
Answer Link
I'm obsessed.
But there's not that many Pokemon and Pokestops around my house T-T
I hate to admit it, but I use it in the car too
on July 08, 2016
Answer Link
IT DOESN'T WORK IN THE UK YET ;-;
on July 07, 2016