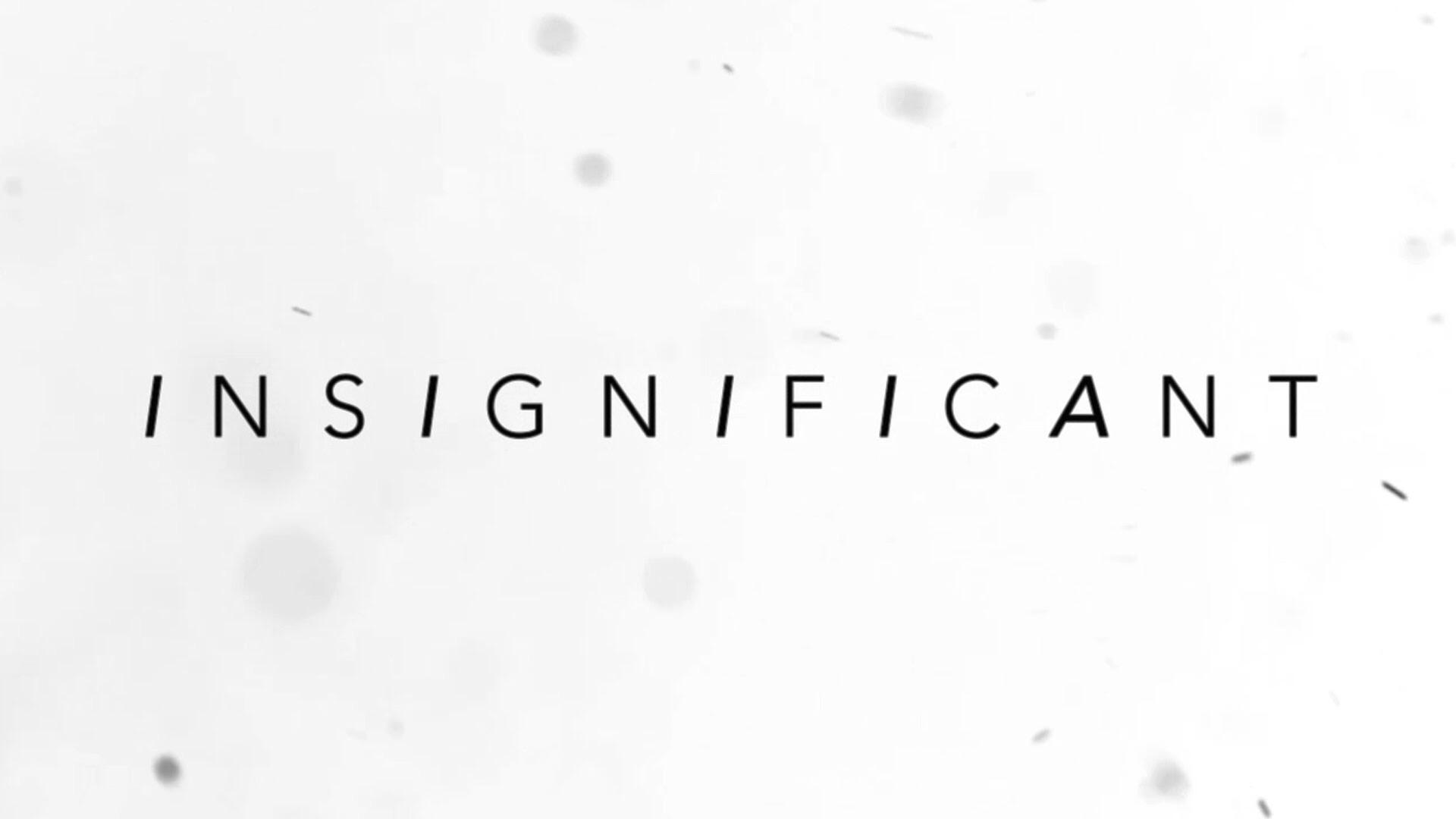 Has anyone else noticed that we are all insignificant specks on earth?
Has anyone else noticed that we are all insignificant specks on earth? We are all just emotionless slaves to the system, our 'society' if you will. Have you ever wondered why they told you that you are 'special' as a kid? When, in actuality there is another person exactly like you are right now. What is your opinion on the matter?
▼Scroll down for more questions▼
Answers (
12

)

vote up or down the answers
Yes, I realize the fact that we are rather insignificant. We live on this planet, and are told that we are special, but what are our achievements really for? You won the lottery? Great, money has no worth and is really just paper given a name and value. You found the cure to cancer? Fantastic, a new disease will only come up sooner or later. You became famous? That's nice, you're still going to die, That's the thing, death, death is something that will happen to us all at one
See More▼
point. Whether we want it to or not, life can be unfair in that way. Whatever we do really won't make a large impact. Sure, there have been those who have influenced the world, Einstein for example, he left a lasting impression. But what does it actually mean? Is his action really that significant? What will Earth be like in a million years? Will his action still be remembered then? Will the Earth even be around then?
on December 04, 2016
Actually, yes, I have.
Pardon me, but I actually find it funny. We just roam around, doing what we think we please, when everything is influenced. How you were taught, your emotions, what you choose, it's all influenced. And it's fun. Humorous, really. We act like we have a purpose, we're different, when we're just here to run this useless system. However, there's nobody exactly the same. We may have a similar personality, or appearance, or get along, but we have different habits.
See More▼
It's patreenized, but for different reasons. We aren't the same, but useless nothing less.

We're told we're special when we aren't because it's a coping system. People, even though they lie about it, don't want to believe this simple fact of the matter. Those with anxiety and depression need that to move on.

So, in question, yes, we are like this, but not emotional or special, however, we need to survive.
on December 04, 2016
But you see there was a man his name was Jesus Christ who walked the earth and was the son of God. And he has the greatest love like a forcefield,it can never be broken and he created you you are special, he looked at you and said perfect so you are special. And I believe he will do amazing things in your life if you just let him. He is the only truth and the only way. If you just let him into your life, it will change. You wont regret it. He can get you through your depression
See More▼
or your cutting.

He Loves You. And Just Remember That.
God bless my brother or sister. I will pray for you.
on December 05, 2016
Yes, I have realized this. I usually will attempt to forget, but the question in my mind will flood in. I think that we are one of the only living species (humans, I should say, or anything like them) within light years. Many parts of the universe are unknown to everyone, and I don't count on them being explored for millions of years, or at least until the sun expands so much that the inhabitants of our planet will need to find a new home. Forever we will always be tiny specks,
See More▼
no matter where we go in the universe and nothing will ever change, as far as science goes. No matter where humans relocate, they will still be specks. No matter what we encounter in our universe, we will always be specks. SO basically, nothing will change about this, and just know that over 7 billion people on this planet are just like you, because they are also insignificant in this large universe. (They may be on this planet, but I'm talking about the universe)
on September 17, 2016
You're having an existential crisis ain't you?
on August 10, 2017
on August 09, 2017
Haha yeah, human life is innately worthless
But I do think it's pretty cool how we're still able to value ourselves and others
I don't necessarily think that we NEED an innate value. We're just cool.
on May 05, 2017
Yes, I have. I think it's called an existential crisis.
on April 21, 2017
Yes but we are powerful beyond measure. We have the power to do anything we want we can kiss anyone we want. Take a plain ride to some far away place without telling anyone. Do anything we want. Although we have so much power and don't know what to do with it, it causes us to look low upon ourselves.
on December 04, 2016
Even if we cannot achieve great things in life, we can do little things with great love...
on December 03, 2016
I know that fact all too well....how we are tiny specs on our Earth...We are not emotionless...as even those without a society have emotions...although they do not express them as...vibrantly as that of society goers....but it is true there is definitely someone whom looks exactly like me...or I like them....there are probably plenty who do the same as me...but with subtle variations...
on September 12, 2016
Hmm well some people are special because there rare to find we do have emotions and where not slaves like you think . this is your opinion on LIFE not earth
on September 12, 2016