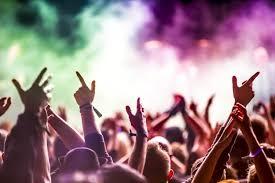 Any 1st Concert Tips?
So,this weekend I'll be going to be my first concert and im super pummped but nervous at the same time.Ive already looked up a bunch of tips but Im not really satisfied with it all.I need some more advice :/ Since I(possibly)will NEVER be able to go to another concert,I want to make sure I do this one right.And I want to make sure the people that are coming with me have a great time too.
▼Scroll down for more questions▼
Answers (
3

)

vote up or down the answers
Just go with your closest friends and there is no rules. And no right or wrong at a concert don't worry about a thing. Just go ,there have fun and take lots of photos. And have fun!!
on March 09, 2017