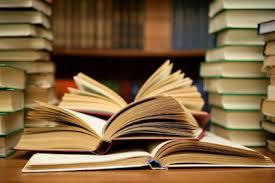 Any Good Books?
I love reading and can eat through about one book per hour, if I put my mind to it. I've read all of the books that seem interesting to me in my house, and am going to waste all my money buying new ones if I don't know if I'll like them! I would like to know of any books that I would like. HINT: I like fantasy (elements and mythology) and warriors, along with medieval times and such.
▼Scroll down for more questions▼
Answers (
14

)

vote up or down the answers
Percy Jackson and The Olympians Series
Heroes Of Olympus Series
Harry Potter Series
Mockingbird
The Elsewhere Series
The Pegasus Series
The survivors series
See More▼

The Warriors series
The Molly Moon series
The school for good and evil
on February 19, 2015
-The Books of Bayern: "The Goose Girl", "Enna Burning", "River Secrets", "Forest Born" by Shannon Hale
-"Princess Academy" and its sequel "Palace of Stone" by Shannon Hale
-"Redwall" series by Brian Jacques
-"Birdwing" by Rafé Martin (Seriously, one of my favorites)
on January 17, 2015
on January 16, 2015
Percy Jackson and the olympians, The Kane chronicles, the I am number four books.
on January 16, 2015
ranger'a apprentice, brotherband, and percy jackson. those are my favorites. The first 2 are by john Flanagaan
on April 01, 2016
on February 20, 2016
The Legend Series
TABINOF!!!! (The Amazing Book Is Not On Fire, obviously.)
Harry Potter
The Murder Complex
Divergent
The Hunger Games
The Selection Series
See More▼

Alice In Zombie land
The Maze Runner
Pretty Little Liars
The 5th Wave (The movie is amazing, too.)
The Westing Game
The Darkest Minds.
I could go on forever, but I won't. There you go!
on February 10, 2016
MUST READ IN THIS ORDER
The Mortal Instruments (Series)
The Infernal Devices(Series)
The Bane Chronicles
Also
Miss Peregrine's Home for Peculiar Children
Thirteen Reasons Why
See More▼

Percy Jackson (Series)
on April 10, 2015
Read these books in THIS ORDER:

•No place like OZ
•The Wizard RETURNS
•The witch must BURN
•Dorothy must DIE
•The wicked will RISE

The first three are prequels but it's better if you read the prequels first.
on April 03, 2015
Thin space by jody casella
on April 01, 2015
elemental is good, i have tooooo many to name, always read peter pan, no one would hate it. and remember: Never judge a book by it's movie! thats perticullarly true for peter pan!
on February 21, 2015
EVERLOST EVERWILD EVERFOUND! THOSE R SO GOOD BOOKS! IT A SERIS OF 3 READ EVERLOST THEN EVERWILD AND THEN EVERFOUND! ALL 3 BOOKS I STARTED AND I COULD NOT PUT THEM DOWN
on February 09, 2015