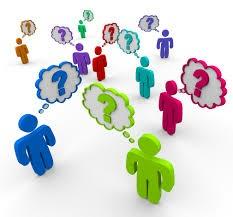 Weirdest Question Anyone Has Ever Asked You?
▼Scroll down for more questions▼
Answers (
5

)

vote up or down the answers
"Can I touch your åss?" And "can I bang up with you?"
I was like
YO DUDES!!! IM ONLY 10

YouTube is ugly
on August 03, 2015
on August 03, 2015
How do you put in a tampon? ... It was a guy who asked. The amount of stuff I've had to explain this stuff to guys xD
on August 03, 2015
The weirdest question was from my guy friend when he asked me about girl's 'time of the month' in front of his little brother.I didn't answer it because I didn't feel like I'm supposed to.
on August 02, 2015