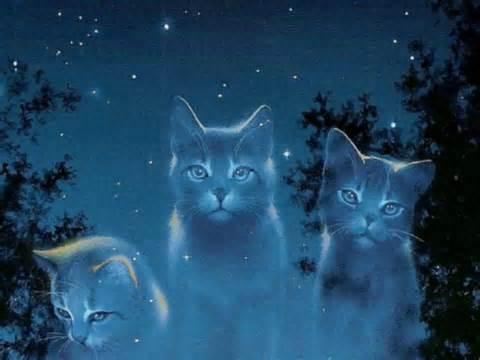 Warrior cat name ideas? (1)
I'm writing a series about warrior cats. I need names...

Here are the cats I need names for:
Strikepaw- (Strikefur?) ginger tabby she-cat, mean and sassy
Toadpaw- (Toadfang?) muscular brown tom (strikepaw's brother), mean and a bully
Darkkit- (Darktail?) black tom
Shadowkit- (Shadowtail?) black tom
Cloudpaw- (Cloudwhisker?) pale gray tom, medicine cat apprentice, kind, considerate, and patient

Also, I need more characters...

Name:
Age (optional):
Gender:
Appearance:
Rank (optional):
Personality (optional, but very much suggested):
Backstory (optional):

Please answer all parts:
- names for the kits/apprentices on top
- fill in a character form (at least one!)

Thanks in advance!
▼Scroll down for more questions▼
Answers (
6

)

vote up or down the answers