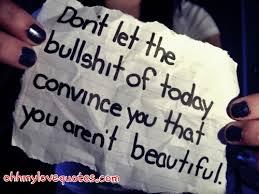 What is one band that has changed your life?
Is there any band/singer that has saved/changed you? I know some for me are My chemical Romance, Black Veil Brides, and Demi Lovato.
▼Scroll down for more questions▼
Answers (
9

)

vote up or down the answers
Everything. Lyrics from a lot of genres has changed my thinking and am me who I am now. But some are
Black veil brides too
Sleeping with sirens
Pierce the veil
Spineless by anchorlines has
Bring me the horizon for sure

Some Christian songs have too... But yeah. Mostly lyrics
on July 24, 2014
Mindless Behavior.
Why? Because they care them no matter what, They dont like bullying and i dont like that at all they stand for whats right and things they care about. They are funny and they are so cute!! they are going to be them at the end of the day like it or not. #TeamMindless!
on May 25, 2014
newsboys but that's just me
on April 14, 2014
on April 17, 2014
Ed Sheeran. Death Cab for Cutie. Lana Del Rey. Brandi Carlile. Just so many, I can't list them all or there will be pages and pages full.
on April 15, 2014
Well, Ariana Grande, DEFINITELY!! She changed me completely - I am now 200% Arianator, and think about her constantly!!!!

Fifth Harmony also play a big part in my life. I would be quite different without them.

I love Little Mix too.
on April 14, 2014
Mine are My Chemical Romance, Mindless Self Indulgence, Fall Out Boy, Paramore, Plumb, Fun., P!nk, and Panic! At The Disco.
on April 14, 2014