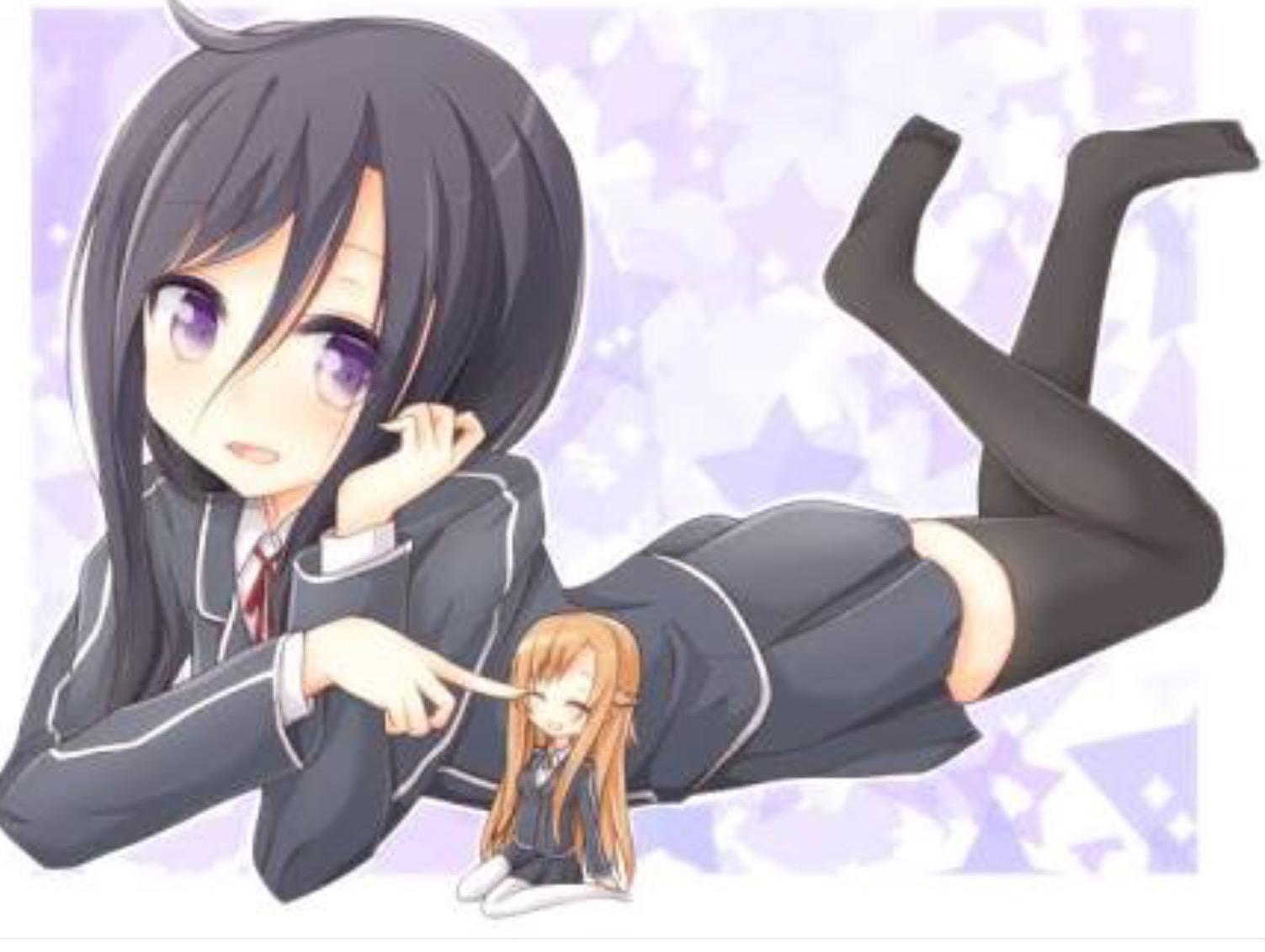 How would you describe your ideal woman (guys only)?
Boys, discribe your ideal woman

her

Name:
Age:
Looks:
Body type:
Personally:
▼Scroll down for more questions▼
Answers (
7

)

vote up or down the answers
My ideal woman?
Oh. Okay.
Prepare to be weirded the hell out, kiddos.
Name: [Any, except for the name of my ex. I can't stand that name right now.]
Age: [around my age, maybe 2 or less years younger or 3 or less years older]
Look: Cosplays as characters from my favorite works of fiction (Like monster girls or Soul Calibur's Taki)
Body: I have a thing for overweight girls, so she can be as big as possible without losing the ability to move as far as I'm concerned.
See More▼

Personality: Affectionate, clingy, has a hard time taking no for an answer (Weirded out yet?), actually does enjoy gaining weight, actually does love me for who I am, can be yandere (How about now? or at the "Enjoys gaining weight" part?), will never dump me.

Okay. Now that the beans are spilled... [fears losing followers for weirding them out]
on August 25
I'm a girl but if I was A boy I think it would be about like this..

Name: doesn't matter
Age: around my age
Look: edgy and cool
Body: mostly slender and but it does not matter to me
Personality: she would like to read and does not only depend upon strength but mind as well she would not neglect anyone she knew no matter if she like them or not and she would never back out of a fight
on August 23
Can I describe my ideal girl even though I am a girl too?

Good!
Name: Doesn't matter
Age: Around my age group
Look: Doesn't matter
Body: Doesn't matter
Personality: Just as long as she isn't one to neglect others.
on March 25
Name: Doesn't matter
Age: Does matter
Looks: Doesn't matter
Body: I don't really know
Personally: Has to show as much care to you as you do for them
on March 25
Name doesn't matter
Age not to young not to old
Looks doesn't matter
Body type average is preferred
Personality fun kind smart and above all loyal
on March 25
Name: Does not matter
Age: Yes
Looks: Does not matter
Body: Does not matter
Personality: Not depressed all the time
on March 25
Name: Doesn't Really Matter To Me
Age: About The Same Age As Me
Looks: Doesn't Matter
Body Type: Average Is Preferable
Personality: She Has A Good Sense Of Humor, She Is Kind To Me And To Other People But At The Same Time She can Hold Her Own, Happy But Not All The Time, She Likes Video Games, And She Likes Anime Too
on March 25