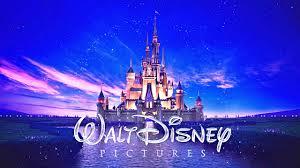 THE GREAT DEBATE: DISNEY
Do you think Disney movies are bad stereotypes?
▼Scroll down for more questions▼
Answers (
12

)

vote up or down the answers
No, Elsa didn't need a man and the princesses are correct. Everyones all like UGH no hispanics/ blacks in Frozen. It's in the 1400's in Norway, there are no black people or hispanics in Norway!
on June 10, 2014
Yes and no. Almost all disney princess movies include the part where the prince saves the princess, concluding that woman can't figure out anything themselves and need a man. However some movies do not. Some disney movies portray important lessons for kids. This really is The Great Debate.
(Thank you
@TheSortingHat
for helping me realize that MANY disney movie have the man-saves-woman theme.)
on January 23, 2015
I would like a disney princess that lives a modern teenage life, goes to school, has a ipod, and NO PRINCE, but the villan would be her ex because hd cheats on her and beats her, then the girl has to fight cancer, the "prince" should be a boy thats in her class that shes never talked to.
on July 21, 2014
Yup.
Princesses waiting around all day for a prince - you do that in real life no one will come for you. You have to make an effort
No mixed race couples
All pretty good-looking people are good, and ugly people are evil. Can we have an ugly princess? Or a beautiful villain to show not everyone are what they seem?
I like brave because Merida goes out, makes mistakes, copes with it and escapes a bear without even a hint of a prince. No marriage at the end either no one is perfect
See More▼
in the film. They all have flaws which makes them realistic
on March 29, 2014
I USED TO BE ADDICTED! now? SO MANY PLOT HOLES!! WHY DID YOU MAKE LEIA A DISNEY PRINCESS?!?! WHY BUY PIXAR, TOO? TOY STORY IS NOW DEAD TO ME! 3 HAD A PERFECT ENDING! THEY EVEN LOST CHARACTERS!
on March 21
I think that young children are placed more in front, so re making movies is making me more in interested in Disney films! But I would also like a little more realistic films. Where teens go to school or do normal stuff not just 100% fake.
on July 28, 2015
on July 05, 2014
they are fun but sometimes it DOES send a bad message to little kids.
on March 03, 2014
No. They are fun for kids as long as other people copy the movie. Those movies might be bad.
on December 22, 2013
Well... I don't think there stereotypes but i think some of them a a bit of a a bad example. Cause not every prince is really tough and manly. But their all right with it.
on November 27, 2013
Stereotypes? Do you not mean examples? Because I should know a few that turned out to be bad examples for the younger viewers; look at a few of the Disney villians, they could just murder eachother for no clear reasons! Black cauldron, is that one? Their canine-companion commited suicide but I am not sure if that was a Disney movie.

Hm, oh well.

Disney fan forever!
on October 22, 2013